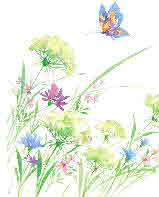 Grandma has been taking a little time out of her work day to walk "outdoors." I feel SO MUCH better when I'm active, and I'm going to stay active. I do a video workout every morning @ 5AM as well. This activity is not only awesome for my health; it's excellent for my depression too. It clears my mind and also gives me motivation in many different areas. My health, weight loss, my business, and ME TIME too! I will walk until it gets icy cold outside. And then, I'll add another workout to my daily schedule. =)
So, Granny has been "stopping to smell the roses" (don't you love that idiom??), lol AND enjoying and appreciating the outdoors and life!
My son is always saying, "Mom you're too sheltered, you need to get out and get some activity!" And you know, he's so right! Even though I do the workouts in the morning. This gives me a good break from sitting in my office all day (which is not good for anyone of any age)! So now, he can no longer say this to me LOL !!
Looking into the foreseeable future and getting fit; maybe I can even get off of some of my medications I've been taking all these years?? (At the moment), I feel like taking on the challenge. 🙂 Time will tell. I feel awesome that I'm doing something for my health and for ME!
I've been walking approximately 3 miles every week day 🙂
You can see a full article I wrote for one of the blogs I write for on some good benefits of walking Here
The following two tabs change content below.

Tammy Embrich
-- Full time work from home, writer, blogger, YouTube content creator, and LOVES playing with makeup. She is the proud grandmother of 2 wonderful grand blessings. You can visit Tammy at
MakeUp Products Online
.