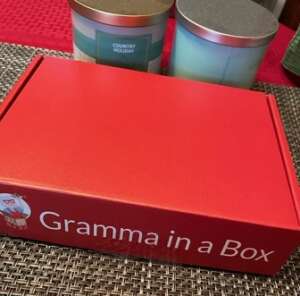 I'm not a long-distance grandma. However, I'm about to tell you about a product and an innovative subscription for grandmothers and grandchildren all over the world that live far apart from one another.
Once again, I was delighted to receive a nice product to review! Terry Chamberlin came up with a charming and smart way to stay bonded with her grandchildren. It's the perfect product and gift to keep those grand blessings entertained while staying connected from far away!
Skype and Facetime are winners for This type of holiday, food crafting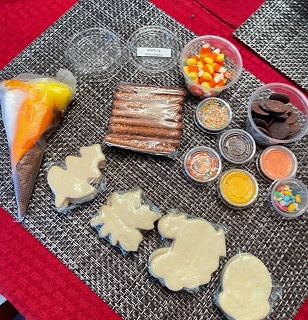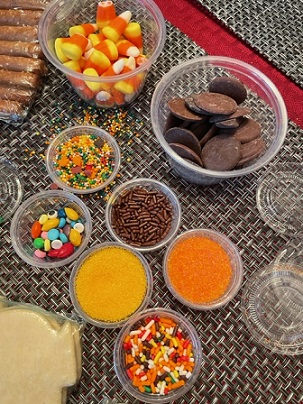 I was lucky enough to receive the Thanksgiving box. The cookie decor was adorable for young children to work with! I am so thankful that I had the opportunity to have (my) grands decorate with me. I just let them do their own thing. We had a lot of fun together! The most important thing was that we were bonding. <3
Everything went smooth all except for the Goofy Turkey Buddies! lol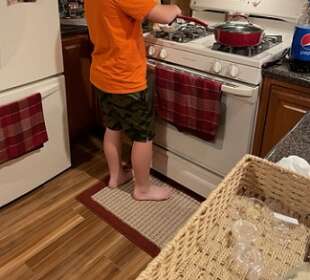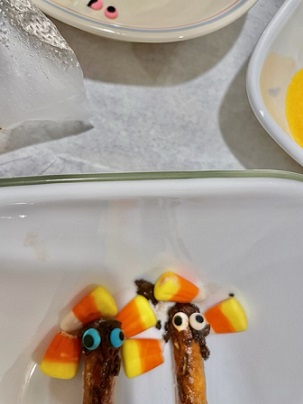 My grandson kind of burnt the melting chocolate, and (of course), it didn't turn out smooth enough for the eyes and candy corn to attach properly. But, we had fun anyway!
😉 That was the only problem we had with all the box contents.
I do want to include here that none of the cookies arrived broken and everything was packaged professionally.
And (this grandma) just had to test-eat a cookie or two without the decorations to see how they tasted. Grandma Approved!!!
Very good.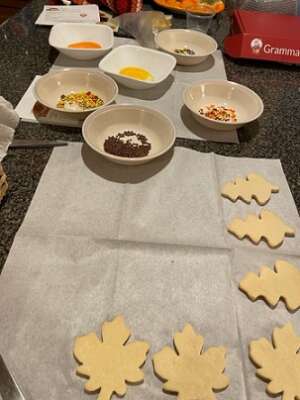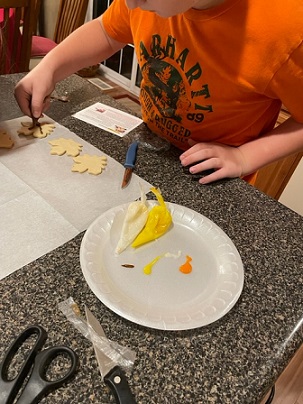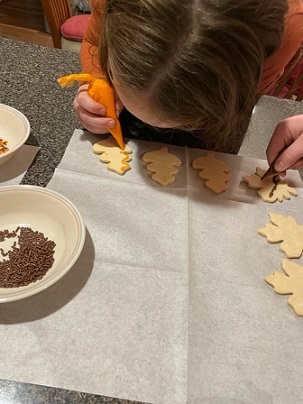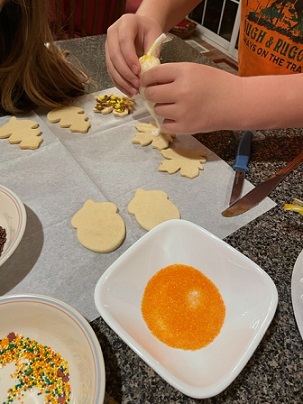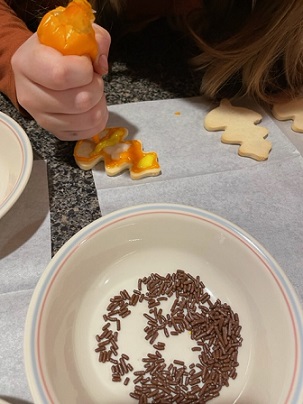 I fully recommend the
subscription! <3 You can (try) out a single box for just $25. Or, you can save 10% by purchasing a 3 months, 6 months, or 12 months for $22.50 per month. You can also cancel anytime.
~*~*~*~*~*~*~*~*~*~*~*~*~*~*~*~*~*~*
You can purchase your subscription HERE.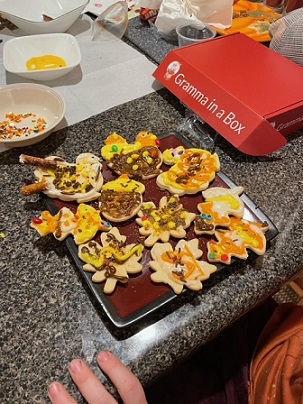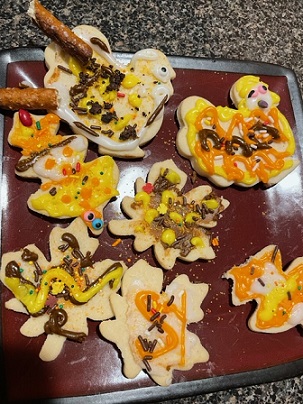 I do want to thank Terry for her invite to review such a unique and innovative product! I had fun with the Thanksgiving Box.
Website: https://www.grammainabox.com
Instagram: https://www.instagram.com/grammainabox/
Facebook: https://www.facebook.com/grammatlcinabox
YouTube: https://youtu.be/nrtlB9KaGac
All Rights Reserved: GrandmaHomeBloggers.com — Grammainabox.com
Thank you all so much for reading! <3 <3 AND…Happy Thanksgiving Everyone!

The following two tabs change content below.

Tammy Embrich -- Full time work from home, writer, blogger, YouTube content creator, and LOVES playing with makeup. She is the proud grandmother of 2 wonderful grand blessings. You can visit Tammy at
MakeUp Products Online
.