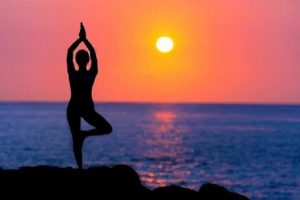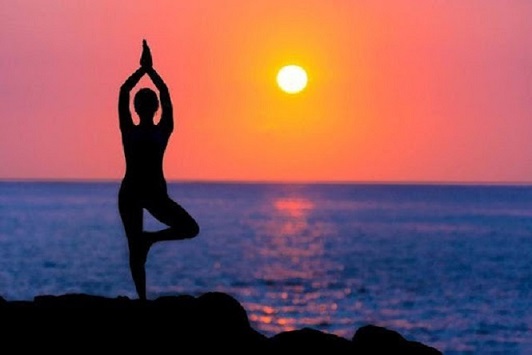 Written by: Harry Cline
While you may think of yoga and meditation as hippy stuff, you should seriously consider these healthy habits if you're approaching or already in your senior years. There are an estimated 2.9 million people over the age of 55 who benefit from a regular yoga practice.
It's a low-impact workout that emphasizes listening to your body's needs, so it can help build strength, balance, and flexibility without risking injury.

Yoga and meditation can help with various problems including substance abuse and addiction. For many people in addiction recovery, having a good relationship with the physical self is just as important as the spiritual one. A yoga practice and regular meditation help relieve stress and promote mindfulness, which can make every day more enjoyable. Many people find that yoga and meditation help when it comes to pain relief and tolerance, as well. Additionally, yoga and meditation provide a sense of empowerment that maintains a healthy self-esteem.
What Is Yoga?
Yoga is a 26,000-year-old practice that originated during India's Golden Age. Since then, it's branched out to different ways of practice with their own specific intentions. Generally, yoga involves holding specific positions or "poses" while focusing and maintaining breath.
While in the West it's often considered just as a form of exercise, there is actually a philosophy and spirituality to yoga as well
What Is Meditation?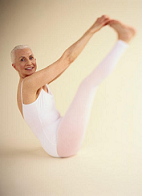 Meditation is a mental exercise that allows a person to regulate their attention, calm the mind, and introspect. Regular meditation improves a person's health, wellness, performance, focus, memory, creativity, and self-control. There are many ways a person can meditate.
The more common image we conjure up is of a meditating person being still in a seated position for a set amount of time. However, one can also practice a kind of moving meditation, including yoga.
Setting Up a Yoga or Meditation Space
Before you dive into yoga and meditation, it's helpful to create a quiet, relaxing spacein your home where you can practice. The location of this space is up to you; however, it should ideally be somewhere away from distractions.
You might consider a spot with a view of nature, if possible, or include some green potted plants or gentle candles to help soothe your mind
Starting Yoga and Meditation as a Senior
Many people are nervous about starting a yoga practice, unsure if it's for them. But yoga is for people of all ages. Most classes welcome anyone, whether you're younger, a grandparent, or have certain physical limitations. You can do yoga standing up, sitting in a chair, or resting on your back. It's all about finding what works best for you.
If you are completely new to yoga, it may be helpful to attend a class at a local studio or at your gym. When you go to a yoga class, the instructor can help you when it comes to refining your poses and encouraging breath.
Remember: Not all yoga classes are the same. Seniors should avoid advanced classes and heated styles like Bikram yoga.
Look for classes labeled as beginner and for styles like "hatha," "Iyengar," and "restorative" yoga.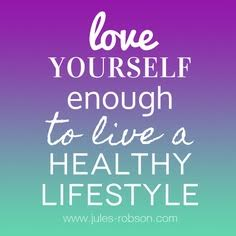 It often helps to learn a few basic poses before you attend your first yoga class:
⦁ Mountain Pose, or Tadasana, is the foundational pose for all other standing poses.
⦁ Tree Pose, or Vriksasana, increases strength and stability in the legs.
⦁ Low Lunge Pose, or Anjaneyasana, releases tension and strengthens the hips.
⦁ Bridge Pose, or Setu Bandha Sarvangasana, keeps the spine flexible.
⦁ Legs Up the Wall Pose, or Viparita Karani, is helpful in relieving anxiety, mild depression, insomnia, digestive problems, varicose veins, menopausal symptoms, and tired legs.
————————————————————————————————-
While there are meditation classes you can take, it's definitely not something you have to take classes to learn how to do. You can find guided meditations online through various sources. There are even apps that help you build your practice. However, all you really need is a nice, quiet space where you can sit undistracted and focus inward.
————————————————————————————————-
When you start your meditation, sit down on a cushion or pillow and set a timer to your desired amount of time. Keep your back straight and soften your gaze. It may help to light a candle that you can focus on. Bring your attention to your breath and allow yourself to simply release any thoughts or sensations you become aware of. The mind will wander — just bring your attention back to your breath when you start to notice it. Most importantly, be kind to yourself as you improve your overall practice.
Yoga and meditation are healthy habits that help parents, grandparents, and caregivers live better lives. Yoga classes are very helpful for beginners to ensure that they are doing the poses in a safe and effective manner. Meditation, however, can be started at any time. Start today!
*** Harry Cline is creator of NewCaregiver.org and author of the upcoming book, The A-Z Home Care Handbook: Health Management How-To's for Senior Caregivers. As a retired nursing home administrator, father of three, and caregiver to his ninety-year-old uncle, Harry knows how challenging and rewarding caregiving can be. He also understands that caregiving is often overwhelming for those just starting out. He created his website and is writing his new book to offer new caregivers everywhere help and support.
The following two tabs change content below.

Tammy Embrich -- Full time work from home, writer, blogger, YouTube content creator, and LOVES playing with makeup. She is the proud grandmother of 2 wonderful grand blessings. You can visit Tammy at
MakeUp Products Online
.