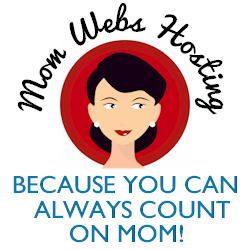 Do you have a blog or website hosted with a company that you DON'T like? I remember not too long ago when I had my blogs hosted with a company that I'm not going to disclose here. 😉 Just know that this company kept raising their hosting monthly payment prices. I FINALLY was fed up and went somewhere else! I'm SO HAPPY I made that decision. =)
That was the best decision I've made for my blogs in a long time!
However, that wasn't the best part of that decision. LOL
The BEST part is I chose Mom Webs Hosting to move my blogs to. Their customer service is nothing short of AMAZING!
Scott, from (customer service) was super friendly. He also took care of EVERYTHING for me and moved all my blogs over to the new hosting. The move was super fast. I was beyond satisfied.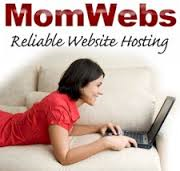 What Does Mom Webs Hosting Feature?
* (First time user) friendly
* 24/7 tech support
* 30-day money-back guarantee 99.5% uptime guarantee
* New: Free SSL Certificates
* cPanel control panel
* Unlimited email addresses
* Unlimited databases
* Unlimited FTP accounts
* Spam filtering Web Traffic Statistics
* Web Based File Manager
* Nightly backups and free restores
A Little More On Customer Service
Did I mention that Scott moved everything over for FREE??
Hello…Yes, it's true! You read that correctly!
One More Feature To Add There…
* Softaculous (install WordPress for free!)
Mom Webs Hosting will switch you over for FREE….No matter how many sites you have. They always provide "NO CHARGE" Move In Service! That's just part of their awesome customer service and, going the extra mile for their newbie clients.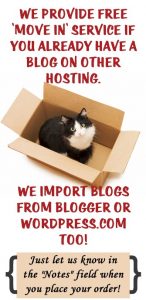 Also….
According to Mom Webs, There Are No Stupid Questions! —- Simply, submit a support ticket with any concerns or issues at all, and call it done….And SUPER FAST, I might add (through experience).
Most issues are addressed and fixed overnight. In addition, in most cases, the same day. Yep, that's right! =) =)
Before you click away from this page, I wanted to include one more important section on the website, and something you'll surely want to read. 😉
Mom Web's Testimonials
~*~*~*~*~*~*~*~*~*~*~*~*~
As publically stated from the site…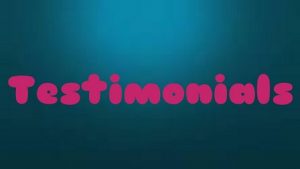 A Total Newbie
"I want to let you know how much of a blessing Scott has been. I've had soooo many questions and he's always right back to me with an answer, even on weekends. He's very helpful and kind. I hope you give him a raise!!!" – Sue Scott
Glad She Switched!
"After months of aggravation with another host I moved all my websites to Mom Webs and couldn't be happier! The customer support has been fabulous, and the fact that I can host all my websites for one monthly fee ROCKS!" – Nell Taliercio
Top Notch Support
"I'm very glad I went with Mom Webs for web hosting service. I'm able to host all my websites at a very affordable rate. Plus the service and support is truly top notch!" – Stacie Mahoe
~*~*~*~*~*~*~*~*~*~*~*~*~
If you want to get started with a Brand NEW Hosting Company, and with a Brand NEW YEAR, Click The Button Below.
You'll be glad you did!
Oh, and Ask For Scott!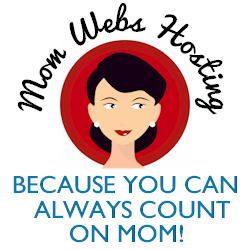 Thank you for reading and stopping by! <3
The following two tabs change content below.

Tammy Embrich -- Full time work from home, writer, blogger, YouTube content creator, and LOVES playing with makeup. She is the proud grandmother of 2 wonderful grand blessings. You can visit Tammy at
MakeUp Products Online
.