I can't think of anything that's more important than simply talking with your grandchildren. Talking helps you bond and helps you get to know them on a personal level.
If your grandchild is particularly shy, perhaps it would be a good idea to ask questions or maybe start a fun (interview), unless that makes them feel uncomfortable!?
I say, it never hurts to try. <3
If it seems difficult for them, try and make it even more fun by letting your grandkids ask YOU questions, or interview YOU!
I've come up with questions that I think are the most important and interesting. I also think these questions are good conversation starters, and ones that will get your grand blessings to open up about themselves. <3

One Dozen (Blank) Questions Below:
** What do you think you are exceptionally good at doing?
** What is your favorite memory growing up (so far)?
** What was the most important or the best lesson your parents have taught you?
**If you could choose to be an animal, what would it be?
** What makes you happy?
** What makes you angry?
** What is your favorite holiday?
** What was the most favorite part of your school day today?
** What is your favorite food?
** Who is your best friend?
** If you had to move out of state, or to another country where would it be?
** What things or issues do you think need to be changed or repaired in this world?
Now, I do realize that a few of these questions your grandchildren may simply choose not to answer. They may be too private of a person. You know what, that's perfectly fine. However, it doesn't hurt anything or anyone to ask them.
I think in most cases, that your grandchildren would find this bonding exercise a lot of fun and quite rewarding. They may even learn something (about themselves) in the process, and YOU as well Grandma! <3 The most important thing though, you and your grandson or granddaughter, OR BOTH, will grow closer. Also, these questions will definitely be educational for all!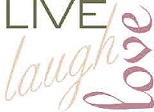 If you would like to add any questions, or thoughts, feel free in the replies/comments. I'd love to hear from you.
Thank you so much for reading!

The following two tabs change content below.

Tammy Embrich -- Full time work from home, writer, blogger, YouTube content creator, and LOVES playing with makeup. She is the proud grandmother of 2 wonderful grand blessings. You can visit Tammy at
MakeUp Products Online
.