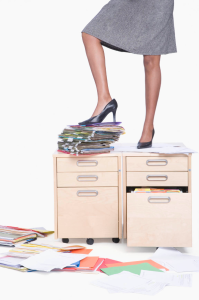 I've been trying to organize my life, work, home, office, etc…for (let's just say) awhile! 😉
I keep telling myself that I'm just like my mom <3 ~~ My Sis agrees with me. 🙂 Mom always had (small) piles of paper everywhere in the house; as far back as I can remember.
That's certainly WAS NOT a (bad) reflection on Mom's character!
She was a beautiful, pleasant, (and the most patient) lady I've ever met, with so many other good qualities.
I miss her every day! 🙁
So, what's my point??
My point is: I'm NOT an organized lady. However, that's not to say I can't offer YOU tips and advice on becoming organized, grandparenting tips, frugal living tips, OR, anything else I put my mind to. 😉 I'm a writer by trade. I made a portion of my income by doing just that…writing. Notice I said, "Made." 😉 lol
I'm also kind, pleasant to be around, funny at times, an awesome grandmother, proud of my grands, a little shy at times, married to the best, learning more and more about live streaming on Facebook, AND…having a blast with My Avon Business while doing it!
So, maybe organization and making lists/task sheets are labeled as overrated?? Well, maybe so. Although, I DO happen to think the information offered in this blog post is valuable.
So, back to The Topic at hand. Organization Tips For Mothers and Grandmothers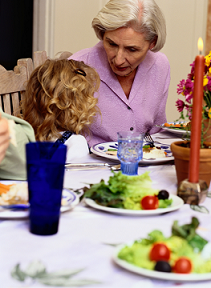 Grandmothers: There are quite a few grandmas that provide childcare, and actually have their grandkids living with them permanently. There are also some that have them staying with them a (portion) of the time; over a year, month, or week. Well, the same goes for grandmothers. This organization task list works for and applies to them as well.
Organize Tasks/Chores List For Each of Your Children/Grandchildren
What Is Required?
There are a few ways to organize family tasks that can be adjusted and readjusted. If you're not a mom or grandma that does spreadsheets, you can delegate with simple, large, desktop or hanging calendars. Another idea would be magnetic erase boards that could be displayed on the fridge or just a simple one to hang on a wall. Actually, there are all kinds of ways to organize your life, home, and family.
It's your choice, and how important (you think) organization is to you. 😉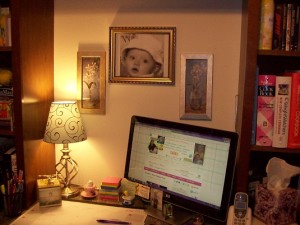 For tech and app-friendly mothers and grandmothers, there are all types of apps and excellent programs available. It's really a matter of preference and ease, and whatever method that you feel most comfortable.
Work Up a Points Journal or Spreadsheet For Each Child
You could virtually do the same with a points system for your kids. A calendar, journal, spreadsheet, or erase board would also be ideal for calculating points. Really, you could use a simple, (large or small) notebook to do this.
Although, it is best to display a point system for behavior-challenged or young children. 😉 There is something about them seeing actual points tallied for THEM! It helps with a sense of accomplishment and also, helps to establish a feeling of "usefulness" and well being.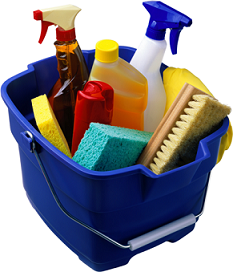 For Starters – Delegate For Basic Clutter – Have each child put away their toys, clothing, computers, tablets, and other personal things at the end of the day. After the kids are all tucked in for the night and asleep, inspect the house and their rooms for belongings that are not in their designated places. Reward with points accordingly. For things that are left out by one of your children, take those items away for a week or so, and make them work for getting them back. Don't make this too hard on them; however, just enough to get the message across.
For the younger kiddos, encourage help, and always go through a nightly routine (with them). They need to be guided and praised for their self-esteem and learning capabilities.
Delegate For a Hand With Food and Meal Preparation
Healthy Snacks in Baggies – The awesome thing about this idea is that they are all "self serve foods."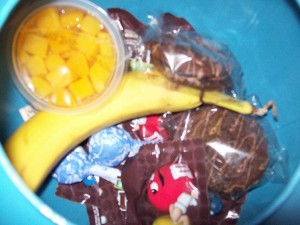 Small Pretzel Twists – Purchase a large bag of pretzels and divide them up in plastic bags. This snack choice is easy, healthy, and doesn't include extra sugar.
Grapes: They are an awesome fruit that is also a healthy choice. Do the same with these.
Trail Mix: Trail mixes are a top pick for deciding what is good for you and your family. This snack is loaded with vitamins and minerals our bodies need. Divide them out in the baggies for quick access.
Encourage Eating Veggies With Baby Carrots and Cherry Tomatoes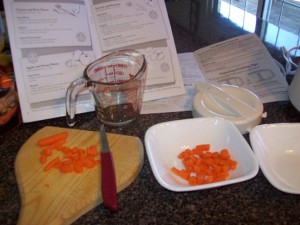 Fresh Carrots – Your local grocery store usually provides packaged, baby carrots, so no need for cutting.
Cherry Tomatoes – These are tiny tomatoes that are excellent for portioning out.
Choose between your children to help fill these goody bags. 😉 This will also encourage healthy eating habits.
Have Your Kids Take Turns With Setting The Table – Choose between your little ones that are best suited for this task.
Older Kid's Chores
Large Ingredient Meals…Such as Vegetable Soup, or Big Salads – Select older children to help cut up ingredients for these type of meals. A good idea is to let the younger ones observe to help teach them.
* Doing Dishes – This is also a task for the older ones; however, an ideal chore to delegate.
* Neat and Tidy Bedrooms – To encourage your children to keep their rooms clean, you can maybe pick the weekends to help each child to get into the habit of doing just that; clean and tidy (their own) rooms. For example: Have them empty all trash, pick up all dirty clothing, make sure all toys and tech-type items are in their appropriate places.
* Dusting – This isn't too hard of a task, so all the kids can get into this cleaning chore, with careful supervision. Choose for them specific rooms to dust.
* Cleaning The Basement and Garage – This job could also be a weekend event. Sweeping needs to be done, and, tools and supplies need to be organized. Hand out those jobs according to age and level.
Remember, you are teaching your children and grandchildren to be responsible, clean, and organized adults. <3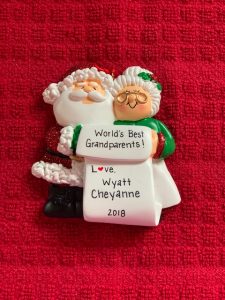 Put Yourself on The Task List – This actually shows your little ones what all YOU do to keep an organized house and home. It displays and teaches what all is involved with organized, clean living. It is important to list EVERYTHING that you do, it may take a little time to get it all posted; however, it is worth it for your kids to see. <3
And Finally…
Realize that your children/grandchildren will need some time to learn and adapt to any type of family organization program or schedule, especially if they are young. Also, assigning a task that is too difficult for them will only be burdensome for both you and them. Start small on delegating tasks for each child. As they get older, you can always adjust for various levels and ages.
I certainly hope these tips were helpful! Chime in with your thoughts. 😉
Thank you for reading. <3

The following two tabs change content below.

Tammy Embrich -- Full time work from home, writer, blogger, YouTube content creator, and LOVES playing with makeup. She is the proud grandmother of 2 wonderful grand blessings. You can visit Tammy at
MakeUp Products Online
.