Grandparenting Tips and All Things Grandparenting — Grandma's Home Blogger Place!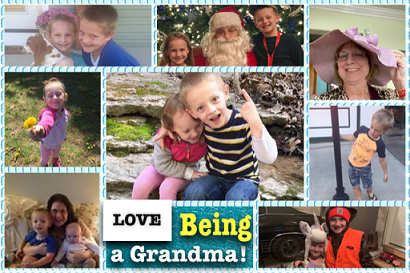 This site offers a diverse collection of grandparenting tips, articles, parenting issues, discipline, personal experiences, and brags. A little something for everyone.
In addition to grandparent concerns, we also offer sections on frugal living, beauty tips, home and garden, recipes, cleaning tips, crafts, spiritual inspirations, Bible scriptures, product and website reviews, and much more.
There have been a select few of Grandmothers that have contributed to this blog. They have kindly shared many resources that will answer a vast array of questions you may have about grandparenting and parenting in general as well. =)
Some of my favorite highlights of Grandma's Home Blogger's Place. I hope you enjoy the content and also find the links below helpful.
Monthly Food Column
Education
Granny Humor

My Experience With Bullying
Bible Scriptures
Depression
My Star – Story of a Rescued Kitty
Featured Article
5 Reasons We Need Grandparents More Than Ever
"A grandparent is a little bit parent, little bit teacher and a little bit best friend."
Anonymous
Having grandparents is one of the most blessed things in life. They nurture you with their life experiences and knowledge. Nothing is as encouraging as their kind words during the tough times.
They are the window to your parent's childhood. They are the perfect companion to play with. Above all, they love you unconditionally.
This way, grandparents play the role of a guide, a motivator and a friend in one's life. However, their role has become more…


Featured Recipe Picks
Family Tradition Recipes and More!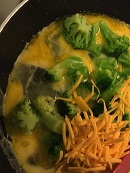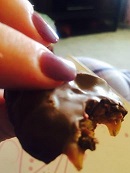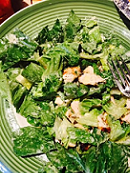 Featured Holiday Recipes
Holidays
* Christmas Punch -Tammy's Recipe
* Candy Corn Cupcakes Tammy's Recipe
* Black Forest Twinkie Delights – Tammy's Recipe
* No Bake Cookies My Mom's Recipe <3
* Cheesy Potato Casserole (My Sister's Recipe)
* Ambrosia Salad (My Sister-In-Law's Recipe)
* Rabbit Cake — The Simple Joys Of Grandparenting
Prepared Pantry and DVO
* Country Breakfast Pizza – Prepared Pantry
* What Can You Do With Leftover Turkey and More – From DVO
Darlene's Recipes
* Tuna Roll
* Singing Cake
* Watkins Healthy Mayonnaise

A Few Low Carb Recipes I've Tried
* Egg Broccoli and Cheese Scramble
* 2 Low Carb Pizza Crust Recipes From All Recipes.com
* Low Carb Biscuit Recipe – From Lynn Teryy
* Low Carb Taco Seasoning – From Peace Love and Low Carb – Kyndra Holley
* Coconut French Toast Weight Watchers
Copyright © 2010 – 2022

Grandma's Home Blogger Place

All Rights Reserved


The following two tabs change content below.

Tammy Embrich
-- Full time work from home, writer, blogger, YouTube content creator, and LOVES playing with makeup. She is the proud grandmother of 2 wonderful grand blessings. You can visit Tammy at
MakeUp Products Online
.