Awww, so cute. My grandson is talking away now. I sure wish I had $1 every time he has said "Dadda!" LOL  He's always wanting Daddy. 🙂
However, he calls me Amma now. Isn't that sweet??!! I love it. =)
You know what he does now? lol
When he's at the house, he will hide behind our couch and then calls out "Amma"  so I can "go find him" of course!!
Daddy has been playing Hide and Seek with him.  He's such an awesome dad. =)
When Daddy was in his early teens, Amma sure wondered exactly how he would be as an adult. Hmm, was there ever any question???? LOL
YES!! I just have to admit that!! ANOTHER LOL…
I guess we all go through it, and it's just human nature to wonder. 😉
Here are a couple of pics I wanted to share below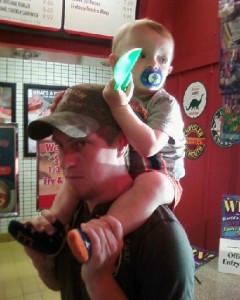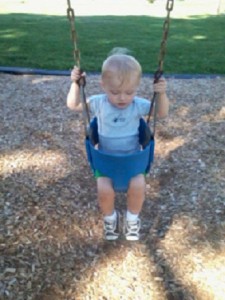 The following two tabs change content below.

Tammy Embrich
-- Full time work from home, writer, blogger, YouTube content creator, and LOVES playing with makeup. She is the proud grandmother of 2 wonderful grand blessings. You can visit Tammy at
MakeUp Products Online
.