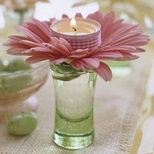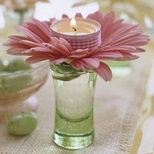 Hospital stays are a nightmare. We all know this. However, there are new advances being made every day to make out experience better.

If you're a lucky grandparent, you may have a child or adult grandchild in town that can help navigate your hospital stay. In fact, they may bring many of the items listed below can make your entire life better, not just your time spent in the hospital.
Below are just a few pieces of tech that can make your hospital stay less of a pain.
Vein Finder
Nobody likes to have their blood taken. This is especially the case when you're sick. Many people are hard pokes. This can leave you and the phlebotomist frustrated. If you have veins that easily roll, collapse, are deep or are dehydrated then ask for a Vein Finder. Vein Finders are a new tool that shines infrared light illuminating your veins to the nurse. This helps avoid guesswork. They are equipped in most hospitals, but won't be taken out unless you ask or once the nurse if frustrated.
Light Control
Patients are in the hospital for a variety of reasons. Some people will be sensitive to light; some will not. However, it is important that every hospital is equipped with adequate light control. It's hard enough to get a good night's sleep in the hospital even before considering that the hospital's bright lights will be shining down on your face. If you want to have a truly comfortable experience in the hospital, you need some form of light control. Certain hospital beds will even feature light control right there on the control panel of the bed. Often times there lighting can be turned off to let you rest, but it has to be done by a nurse. Don't hesitate to ask about lighting changes to ensure your rest.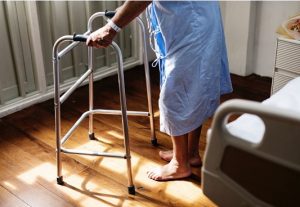 Communication Devices
The first item on the list is something that you won't be able to bring with you. It should be installed in most hospitals already. In fact, most hospital beds have the button right there on the control panel. Being able to directly communicate with the nursing staff is important in maintaining some level of comfort in the hospital. Some hospitals merely have pagers – pagers that let the staff know you need attention. However, many hospitals are making use of two-way radio systems to ensure that the nursing staff can connect to each other and to those radios attached to your bed. Two-way radio installations in NYC, or in a city near you, are going above and beyond to ensure that patients in the hospital are treated properly and swiftly.
If you are having a hard time reaching a nurse when they are out of the room, don't think twice about asking if they have a radio device that will let you communicate with them. Your voice should always be heard.
If you want to have a comfortable time in the hospital, you need to be able to communicate with your nursing staff directly and quickly.
Air Your Concerns
When one is hospitalized it is a very humbling experience. Not only is one basically unclothed, but you're in a scary situation and at the mercy of medical professionals. While they are professionals, they are also human. Meaning, they also err. Shifts are long and they are often overworked. If you aren't being heard by a nurse, or if you have a negative experience you should speak up.
If you are not feeling up to that confrontation, ask an adult grandchild or a child to speak on your behalf
It is much better to talk to a supervisor and have a nurse be changed than to feel uncomfortable during your stay and have that affect your healing. Communication is important and you should feel heard. If you have a legitimate complaint with the lack of attention or mistreatment from a staff member know you're not over reacting. Ask for the nurse change. Chances are the nurse will appreciate it too.

Comfort From Home
Obvious examples of technology that make your hospital stay more pleasant are your cellphone and perhaps a pair of earbuds. Kindles can also be useful in the hospital, but the above items are much more necessary than even your cellphone and Kindle so you can read as many books as you want. You can download audiobooks on your cellphone and listen as you rest. You'll never know how important adequate lighting control is until you've had it then forced to go without.
Bring your own pillow from home, or have someone bring it to you. Asking someone to bring you an electric blanket may help you stay warm in the cold hospital. Unless they are controlling your temperature, you don't want to end up getting sick from the AC. This is something that will greatly increase your rest and result in better healing.
Family Time
A grandma is warm hugs and sweet memories. She remembers all of your accomplishments and forgets all of your mistakes.
Hopefully, you will have adult grandchildren and your children that can take turns visiting you. If your grandkids are small ask your children to have them bring pictures. You can even buy a box of colored pencils and a notebook at the gift shop so when grandkids visit they can leave you encouraging messages.
A gloomy hospital room can be lit up with children's cards and drawings cheering up your spirit during a hard time. If you don't have grandchildren nearby you can FaceTime with them. Hearing their voices, optimism, and get-well wishes will be a nice comfort during your stay.
Don't be afraid to ask your family to send you videos and clips to cheer your spirits. Knowing you have a team of cheerleaders will help you fight through your infirmity.
Nobody likes to go to the hospital, but I hope these tips will help your next stay become more comfortable.
Kara Masterson is a freelance writer from West Jordan, Utah. She graduated from the University of Utah and enjoys writing and spending time with her dog, Max.
The following two tabs change content below.

Tammy Embrich -- Full time work from home, writer, blogger, YouTube content creator, and LOVES playing with makeup. She is the proud grandmother of 2 wonderful grand blessings. You can visit Tammy at
MakeUp Products Online
.