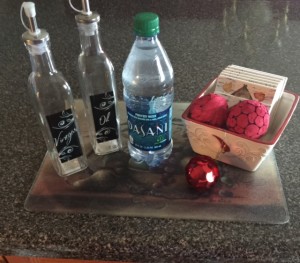 I didn't get on my scales after Thanksgiving. Did I indulge? Yes, I did. 😉
As some of you know, I'm eating low carb. However, I'm human and my reins un-tighten and I slip off the wagon (temporarily) now and then. Oh, come on, everyone does – (temporarily) from time to time.
Do I call myself a failure whenever I do this? I tend to, yes. And I beat myself up for it at times, although, I try not to. Like I said, I'm human and for sure…NOT perfect!

Someone pitched a (share an article for review) with the opening statement today:
You survived Thanksgiving, but you're not out of the woods yet. 😉
So, why didn't I get on those scales the day after Thanksgiving? Well, I knew I had over-indulged that day. Do I then, keep doing the same until the holidays are over? That sure wouldn't be a smart thing to do would it?! Some people do…this is what (we) call (yo-yo dieting).
Well, guess what? I've been there!
I've done it, been there and done that too many times. Resolution after resolution, yep, I know all about that. 😉
I happen to know just about all the tricks, tips and the RIGHT ways to go about losing or maintaining weight. In fact, I have (half a dozen) good ones I'd like to share with you today. These tips are especially geared for the (2) biggest (over-indulgent, that's what I like to call them in regards to weight maintaining) days of the year…Thanksgiving and Christmas. I always try to incorporate these tips as often as I can during the holidays; and even all year around even.
After all, if you're trying to lose a few pounds or just trying to stay true to what you've lost, it should be a complete change in lifestyle and healthy (life-long) habits. Right?? Well, if you've paid attention, I've intentionally stated the word: SHOULD above. However, that doesn't always make us a success…knowing the shoulds and knowing the smart things to do. That being said, let's get to those (6) tips! I'm indeed preaching to myself and WILL find myself accountable by sharing today! <3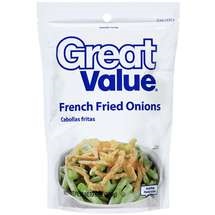 Something I was craving today (french fried onions) ended up NOT being so bad with the low carb way of eating. So, I had it for an afternoon snack. However, I did want to over-dip my hand in the bag a couple more times…although, I managed self control! Yeah, for me! lol
Here are those one half dozen tips for you; I certainly hope you find them helpful
1) Stay Off The Scales During The Holidays – Too often a rise in those numbers can trigger emotional eating. It is advisable to wait until after all the hustle and bustle is over to get back on the scales. Although, keeping THIS in the back of your mind helps too. Your conscience self knows you have to weigh yourself the beginning of the year. Keep on track with healthy eating habits or whatever eating lifestyle or program you follow. Hide your scales out of the bathroom if you have to.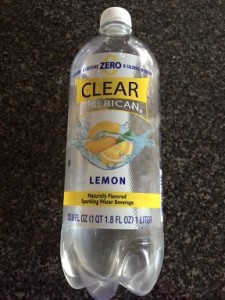 2) Drink Extra Water – Keep a daily, ACTIVE journal for the amount of water you consume. Water speeds up your digestive system. You don't need a sluggish (pipe system) at holiday time. Would NOT be a good thing for aiming for weight loss or maintenance. Purchase bottled water, flavored water, or whatever you have to do to get yourself into a daily habit of drinking large amounts of water. It flushes out your system and it's also good for the many organs and muscles in your body. I accidentally found out those flavored waters are good if kept in the freezer (only for a few minutes); it tastes slushy….that's if you're into slushes. Also, it's always a good idea to drink (2) full glasses or bottled water before a holiday meal.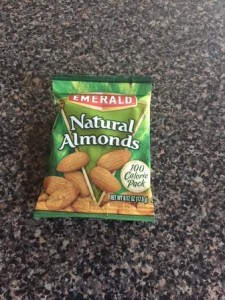 3) Eat Before You Go – Not only do you need to consume water before you go to a dinner party or what have you, but it's also a wise choice to eat a few healthy snacks before you leave the house. You may think this would be counter-productive, however, it's not. Your stomach will be approximately half full when you sit down to that big meal. Believe me, you WILL consume less!! Also, listen to your body when you are done eating the main meal; chances are, you won't feel like dessert. But if you do, remember choose wisely and watch portion size.
4) Bring Healthy Dishes – When asked to prepare dishes for a special holiday event, always opt to make up something that fits your lifestyle or a weight loss program you're following. It would certainly be too tempting to prepare foods that YOU consider unhealthy. For example, I'm following low carb; so it certainly would be counter productive for me to prepare a (carb loaded) potato dish. It would be more fitting (for me) to prepare a clean and healthy vegetable dish. Even a raw veggie and dip type of dish would be a wise choice. I could always look up a delicious low carb dish to whip up. Don't bring something that you would have to slap your hand a few times for double dipping! If all else fails, bring something that you DON'T like. lol 😉
5) Keep Moving – Being active helps with working off those calories. It helps melt off those butter-ball turkeys and pumpkin pie calories. However, you certainly didn't need for me to tell you this, did you? This is just a reminder. LOL – For example; take the stairs instead of elevators. Park your car way in back of the parking lot when you go to the mall. Every step counts! Again, I'm preaching to myself as well! I do my workout routines in the mornings. Once I'm up and going, I'm fine. It's getting up early in the first place that is challenging. I found setting my alarm clock or phone way across the room helps. It does the trick believe it or not! One more thing that works for me is I'm a grandmother of two sweet kids, and being called on to babysit helps tremendously.
6) Watch Your Alcohol Intake – Yes, you need to watch how much booze you drink. If at the very least, drink in careful moderation. Alcohol usually stimulates the taste buds, making foods (seem) to taste better. DUH…You will more than likely over indulge. 🙁 I know, it sucks right?! Not to mention most alcohol beverages are bathed in un-wanted calories and carbs.
I also wanted to share with you an amazing deal with OVER 200 Low Carb Low Fat Gluten Free Recipes for Your Health and Weight Loss – I'm so pleased with these books. 🙂 (5) Stars!
In the mean time…
Hopefully, the tips and advice above have helped and made some sense to you. If you have had personal experience with weight loss or maintenance, and you'd like to share, I'd love to hear from you. =)
Have a lovely day and Happy Thin and Trim Holidays to you!
The following two tabs change content below.

Tammy Embrich
-- Full time work from home, writer, blogger, YouTube content creator, and LOVES playing with makeup. She is the proud grandmother of 2 wonderful grand blessings. You can visit Tammy at
MakeUp Products Online
.