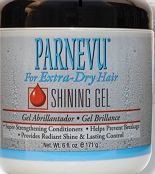 Hair Care Products for Healthy Hair
I was inspired to try the shining gel, and also delighted to be able to do a review for this particular product. 😉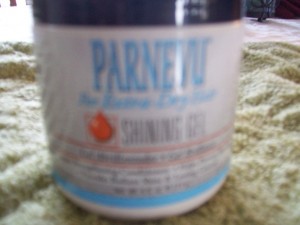 I have dry hair, and that's due to coloring it like I have throughout most of my adult life and I'm 51 years of age. I'm not that vain about letting folks know that I have a full head of a natural color of grey! Yes, it's true. So I do take measures to keep the grey away; sometimes to the extreme. I've had my hair very dark brown, (close to black and my current color), blonde, light brown, and auburn brown. I've only bleached my hair once though. However, you get the idea of WHY my hair is so brittle and dry.
I have tried the Biolage hair care line and really liked how it softens my hair and the scent is fabulous.
However, this post is NOT about Biolage NOR how many colors I've used on my hair, I promise you! 😉 lol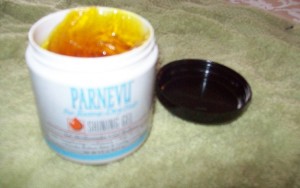 At first glance after opening the jar, I'll be honest, I was hesitant about using it. Although, I DID notice the pleasant citrusy aroma to it. It smells awesome! I also liked the texture of it while rubbing the gel across my fingers.
So I jumped in the shower and washed my hair, ahh, a shower ALWAYS makes me feel like a new person! 🙂 I was extremely excited about this new product!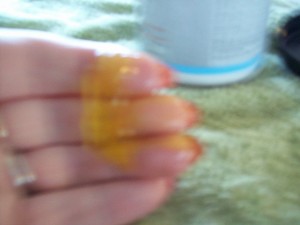 After towel drying my hair thoroughly and brushing it through, I applied the Parnevu Shining Gel. The product went on my hair so silky smooth. And after rubbing it in for a few minutes, I noticed the brilliant shine right away! I also noticed the great manageability my hair had, my fingers laced through my hair effortlessly. Awesome! 🙂
However, there is one more thing that I didn't expect, and that was I had body and I could just scrunch and finger my hair into a nice style. I DID NOT have to use a curling iron on my hair like usual. This is some nice stuff!! Love it, love it.
And YOU too need to try it if you have dry hair!
Here is what you get with the shining gel:
* Incredible Shine
* Incredible Body and Control
* Incredible Management
* Incredible Conditioning
* Incredible Citrusy Scent
— ALL for one INCREDIBLE LOW PRICE!
Parnevu also has other one-of-a-kind products such as: T-Tree Break Control, T-Tree Growth Creme and many others.
Read on their website on tips they have to share and also answers to important questions Here
Follow Parnevu on Twitter
Like them on Facebook
Copyright © Tammy Embrich :: Grandma's Home Blogger Place :: Parnevu – All Rights Reserved
The following two tabs change content below.

Tammy Embrich
-- Full time work from home, writer, blogger, YouTube content creator, and LOVES playing with makeup. She is the proud grandmother of 2 wonderful grand blessings. You can visit Tammy at
MakeUp Products Online
.