I was thrilled to get a chance to do a review for this amazing and simple one-step baby food maker. And it was just that…very easy with a convenient ONE STEP process of making your own baby food!
No need to ever go out again to the super market for all those pricey jars of premade baby food. You will definitely save a bundle with this little machine that does exactly what it says it can do. Small so it stores easy.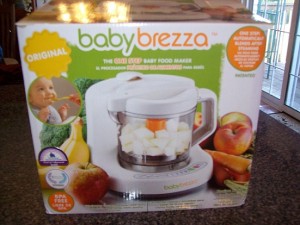 You need to go to their website and order yours TODAY! Quit spending tons of money and SAVE! It's also a lot healthier for your baby. 🙂
Awesome Christmas Gift!
I tried it out myself and below are the photos I've taken of my experience
Comes with instruction books and a baby food recipes and feeding guide — 20 Recipes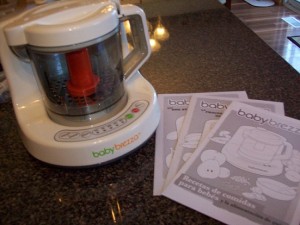 PEARS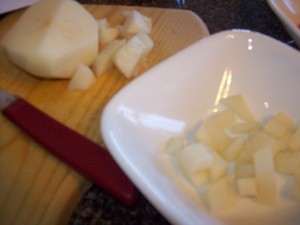 CARROTS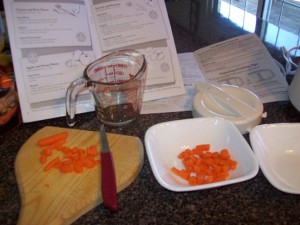 BLENDING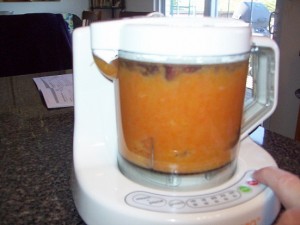 MACHINE AFTER BLENDING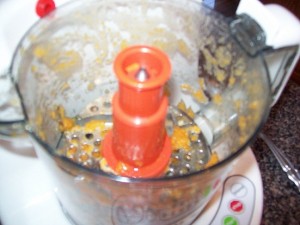 BLENDED BABY FOOD RECIPE COMPLETE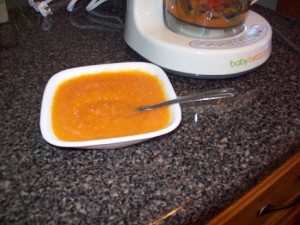 CLEANED AND READY TO USE AGAIN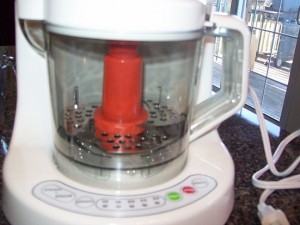 The Recipe I Used
Carrot and Pear Puree (6 months and up)
Ingredients
3 medium carrots, peeled and cut into 1/4-inch
1 small pear, peeled and cut into 1/4 inch dice
Method
Place carrots and pears in machine and steam for 15 minutes
Puree to smooth (45 seconds)
(Optional Flavorings)
Stir in: A few drops of fresh ginger juice.
Stir in: Water, breast milk or formula.
~*~*~*~*~*~*~*~*~*~*~*~*~*~*~*~*~*~*~*~
Another Plus:
You can steam before you blend with this machine so you don't have to use two different containers. The whole process is done with just a few presses of some buttons and then the food is transferred over to your choice of container.
You can also control the consistency so your machine can grow with your babies/toddlers.
Simple :: One Step :: Convenient :: Healthy
Oh wait…still another plus
with this
one-of-a-kind baby food maker
. You can make smoothies for any age; even adults with it as well! This machine is the ONLY one on the market that blends and steams in one easy step.
Truly amazing!
Get Yours Today!
The Baby Breeza One Step Baby Food Maker
Copyright © Tammy Embrich :: Grandma's Home Blogger Place :: All Rights Reserved
The following two tabs change content below.

Tammy Embrich
-- Full time work from home, writer, blogger, YouTube content creator, and LOVES playing with makeup. She is the proud grandmother of 2 wonderful grand blessings. You can visit Tammy at
MakeUp Products Online
.