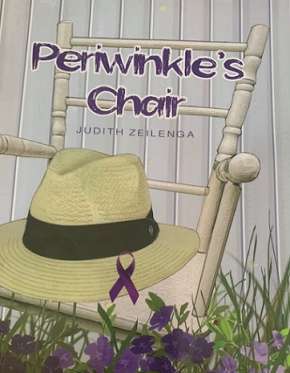 I love that I have another amazing opportunity to review a children's book…grandchildren's book! An ultimate joy. <3
Periwinkle's Chair By: Judith Zeilenga
The book, along with its charming graphics is truly a gem for any child reading it…Or, any adult reading it! Spoiler alert or not!! =)
I personally think this book is the perfect experience to share and read with your grandchildren. Although, it is enjoyed by adults worldwide just as much as it is enjoyed by children.
When I received my copy (for doing this review), there was something I noticed right away. There was a small baggie in between a couple of the book's pages. In that baggie was a little, white, wooden cut-out of a rocking chair with a short, purple ribbon and some sticky, flowered, decals.
After reading Periwinkle's Chair (a third time), I smiled to myself and placed a few of those flowers on the wooden chair and placed the purple ribbon through the hole at the top, and folded it over. I was quite pleased with my little creation.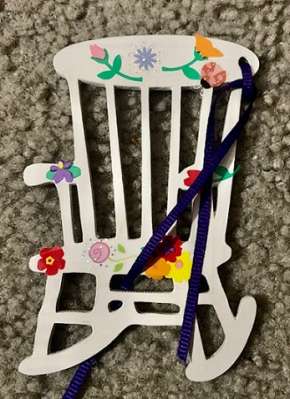 I'm going to display it in my office somewhere where I'll see it every day so I'll be reminded of this heart warming, true story.
I'm also going to read Periwinkle's Chair to MY grandchildren. ❤️❤️
The Author of this treasure…Judith, is a retired high school teacher that sees her world through her grandchildren's eyes. She matured into adulthood while living on a farm in Canada. Judith currently enjoys country living with her partner Keith.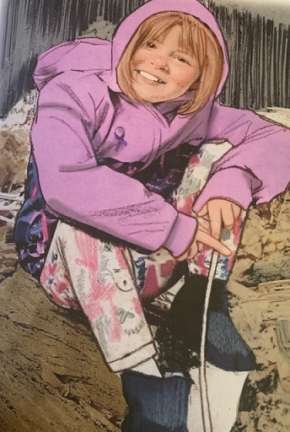 This book's photos/graphics is exquisite, and is attractively illustrated by Cheryl Cook.
The story and Periwinkle's memories between its pages make the book such a beautiful example of a deep, powerful love between a granddaughter and grandfather. Although a sad story, the author is capable of grasping the reader's attention and letting them discover that grief and healing is dealt with in many different ways and situations. In Periwinkle's case, the writing of this book is so therapeutic that it heals her soul.
I'm not going to tell you the actual story; as Periwinkle wants you to read it yourself. <3
However, I will tell you this…
Periwinkle's grandfather made something very special just for her before she was even born!
He also left behind some beautiful poetry. I love the poem that's in the book, "Eternal Spring." –
Neil John Zeilenga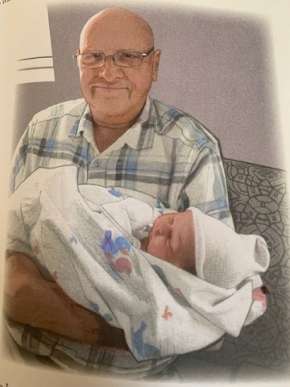 After each time I read this delightful tale, I felt the story more and more deep within and it made my heart smile.
————————————-
The book has been out in paperback since December 2020, and currently has a (5 star) rating. Although, Periwinkle's Chair can be found worldwide on Amazon in both paperback and Kindle edition.
Note: If you purchase the book from Judith's Website, you too can receive the decorative wooden chair, decals and ribbon…included in a kit.
Taken From Website…
Purchase the book and little chair kit combined on this site via PayPal in "SHOP". Limited Edition. Book also available worldwide on Amazon
Video Trailer
Thank you so much for reading! <3

The following two tabs change content below.

Tammy Embrich -- Full time work from home, writer, blogger, YouTube content creator, and LOVES playing with makeup. She is the proud grandmother of 2 wonderful grand blessings. You can visit Tammy at
MakeUp Products Online
.