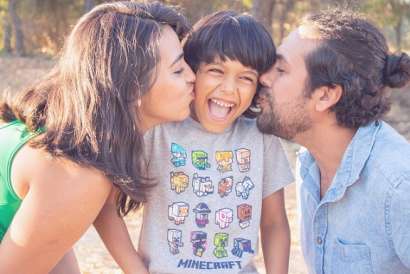 Once you start having children, you'll need to ensure there is room in your budget for kid-related expenses like childcare, diapers, and baby formula—as well as future expenses such as your child's/grandchild's college education. This is no small order, especially if you aren't used to thinking about budgeting. Read on to find out how to establish a solid financial future with the choices you make today.
Expert vs. DIY Budgeting
What is your current budget situation? Part of your planning needs to involve knowing exactly where your money is going, and making goals for your financial future. Your budget is your roadmap on the journey.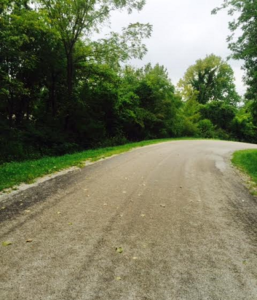 If you have never arranged a budget before, this is an essential first step. To assist you, it may be the perfect time to hire a financial advisor —especially if you're feeling overwhelmed and don't know where to start. A financial advisor can assist you in developing savings and spending strategies that fit with your lifestyle. If you're already struggling or don't know where you can squeeze out another cent, it's a great way to get your footing.
On the other hand, adding a tool or two might be enough to help you get a better feel for your finances. Consider adding an app to your phone like Every Dollar or Mint. Most budgeting apps are inexpensive or free, and with a tool right on your phone you can track spending on the fly.
Purchase Life Insurance
Business Insider explains that purchasing a whole or term life insurance policy is an essential step for parents, as this type of coverage protects your children or grandchildren in the event of an untimely death. Disability insurance and long-term care insurance are also worth consideration in case something untoward should happen to you.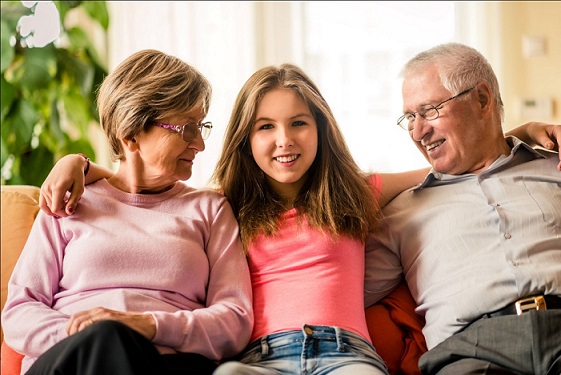 You can protect your children even further if you purchase burial insurance. Also known as final expense insurance, this type of policy covers the cost of your final arrangements—such as your funeral, burial, or cremation expenses—and it may even pay for your outstanding debts, personal loans, and medical bills.
Get Your Estate in Order
Like purchasing insurance, it's important to write or update your will to ensure that your beneficiaries and assets are in order once you start raising a family. As part of the estate planning process, for instance, consider creating a list of your assets, naming a backup guardian for your children, and reviewing or updating your beneficiaries as needed. If you're looking for legal advice, it may be wise to hire an estate lawyer to assist you.
Open a College Savings Fund
To keep your children from drowning in debt by the time they graduate from college, it's important to start saving for their education as early on as possible. Some of the best college savings plans include Coverdell Education Savings Accounts (ESAs) and 529 plans. Mercer Advisors recommends getting familiar with both savings plan types before you decide what fits your situation best.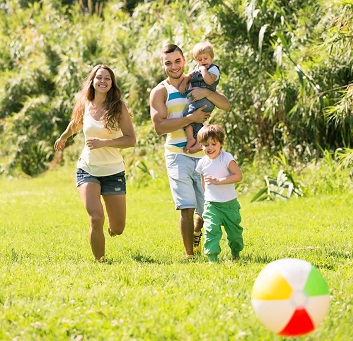 However, don't skimp on your own retirement contributions in order to save for your child's future college education. Your child can always apply for student loans, grants, and scholarships when it's time to pay for college—but these same options won't be available to you when you're ready to retire.
Save for Other Expenses Along the Way
In addition to purchasing life insurance, drafting an estate plan, and saving for your child's college education, you'll need to plan for other expenses along the way. These expenses may include:
Private schooling.
Sports and extracurricular activities.
Gifts for your children and their friends.
Financial emergencies such as unexpected medical bills.
Transportation costs.
College admission tests such as the SAT and ACT.
Where are your family's financial priorities? With a sound budget, you can set your goals and aim high. Cover your essentials so there is a safety net in place, then rest assured, the future belongs to you and yours.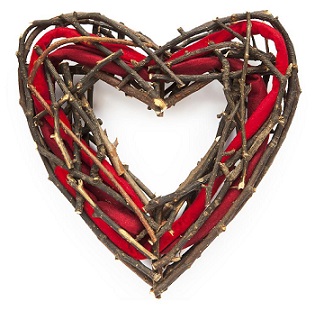 The following two tabs change content below.

Tammy Embrich -- Full time work from home, writer, blogger, YouTube content creator, and LOVES playing with makeup. She is the proud grandmother of 2 wonderful grand blessings. You can visit Tammy at
MakeUp Products Online
.