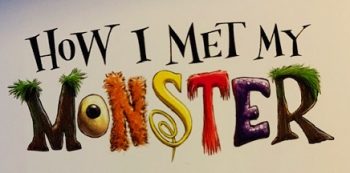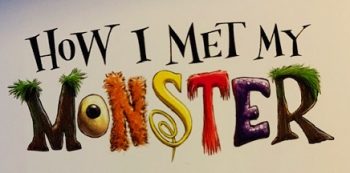 First, let me say…I love what I do! Besides selling Avon, spending time in my makeup room, AKA "makeup studio," and filming beauty videos; I love waking up every morning to see if I have any new review opportunities for my grandparent blog. <3 I am loving life! I also do beauty reviews.
Let's get to this review for some charming children's books! ~~~ It's always a pleasure working with Allison Rosenblum ~ Editorial Assistant of Flashlight Press. www.flashlightpress.com
HOW I MET MY MONSTER
Written By: Amanda Noll and Illustrated By: Howard McWilliam
This delightful book is big, bold, and beautifully illustrated by Howard McWilliam.
The actual size of the book is a generous 10 1/2 By 10 1/2. The graphical title (on the book) is of raised lettering and, is characterized as vivid, colorful, and lifelike. <3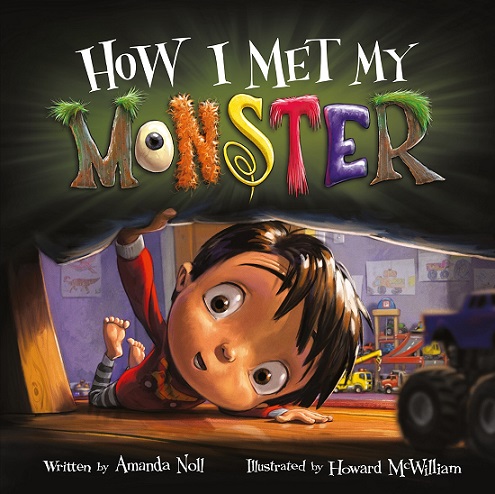 It all started when Ethan peeped under his bed for a toy truck, only to discover a note reading…"Monsters! Meet Here For Final Test!"
Well, Ethan is thinking his folks are attempting to fool him into remaining under the spreads, then he spied five enormous eyes gazing back at him from under his bed.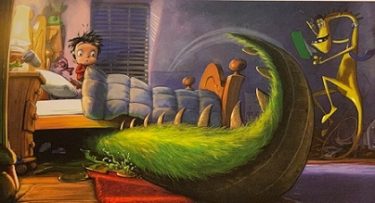 As it turned out, that monster meeting was a competition to find out which little, quirky beast could be Ethan's favorite.
As each little monster performs for this little boy's attention, Ethan is found somewhat amused with just a touch of horrified; as he is not really all that frightened. <3
With its proportion of snickers and shudders, this silly, spooky prequel to the honor winning I Need My Monster and Hey, That's MY Monster! will keep little ones engaged.
~*~*~*~*~*~*~*~*~*~*~*~*~*~
ARE YOU MY MONSTER?
Written By: Amanda Noll and Illustrated By: Howard McWilliam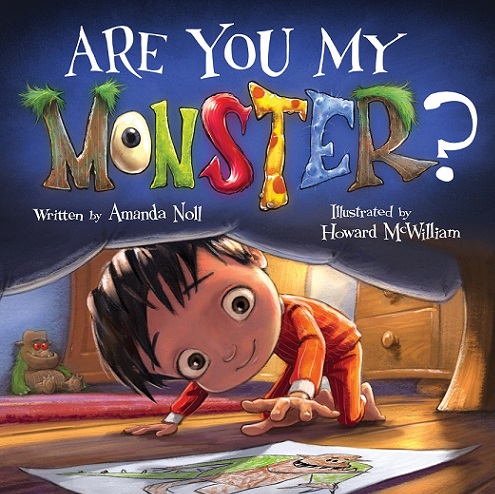 At first, I certainly thought that "How I Met My Monster" was my favorite. However, after reading through "Are You My Monster?" I found it to be just as entertaining and colorful. The art is phenomenal! Howard McWilliam did an excellent job with making these adorable little creatures come to life. <3
This book is spot on for babies and very young children. It is very well built and put together, just as a board book should be.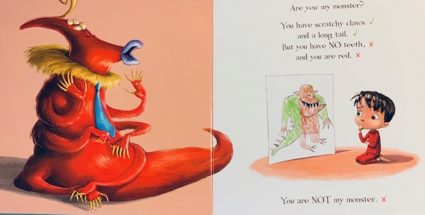 These little monster friends are quite comical, and they also, have their own quirky personalities. Charming storyline as Ethan eagerly studies to find the exact match to his stuffed, fury friend. This little boy needs some shut eye. Ethan simply can't fall asleep without finding his true monster. Truly a light-hearted, delightful book that any young child would love!
~*~*~*~*~*~*~*~*~*~*~*~*~*~
I LOVE MY DRAGON
Written By: Jodi Moore and Illustrated By: Howard McWilliam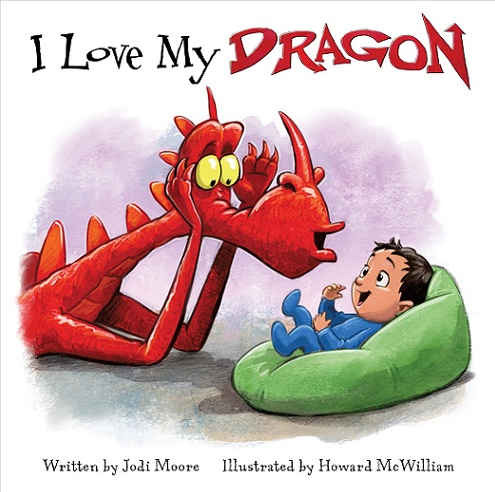 This book is adorable and perfect for babies and toddlers. It was inspired by The Exclusive "When a Dragon Moves In." "I Love My Dragon" is another beautiful and brilliant board book. I LOVE the colors of the pages and the characters! Excellent presentation and a lovable, feel-good story just right for tucking those angel babies in for the night.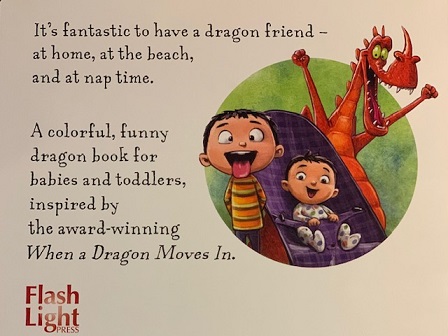 *Yawn….Night, Night!! <3 <3
You can visit Flash Light Press on their Facebook Page Here. You can browse these books above as well as others Here.
You can also visit their blog Here.
Thank you so much for reading!! =)
Tammy
Copyright © 2019 – Grandma's Home Blogger Place – Flash Light Press – All Rights Reserved
The following two tabs change content below.

Tammy Embrich -- Full time work from home, writer, blogger, YouTube content creator, and LOVES playing with makeup. She is the proud grandmother of 2 wonderful grand blessings. You can visit Tammy at
MakeUp Products Online
.