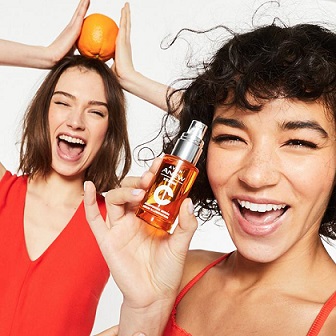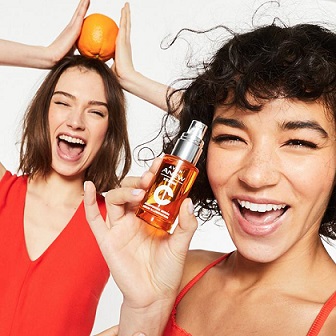 Just a short blog post on how this grandma is loving her Vitamin C…Well…
Recently, I've gotten many compliments on how flawless my skin looks! Well, the secret is out. In truth, it's the Avon Vitamin C Serum I've been using. 😉
This has been my favorite (go to) beauty product (NOW Going on) 2 months! 🙂
I've tried Avon Vitamin C in the past when I first started selling Avon, and I really didn't give it a fair shot. I used it a couple of times and it got shoved back with a few other products that I was just not into at the moment.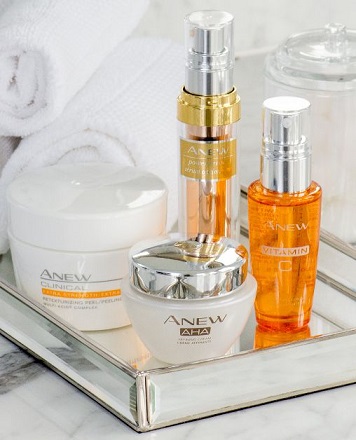 Hmmm, little did I know that I was truly missing out on some fabulous, glowing skin all those months back when I first signed up with Avon.
Until Now…
I honestly cannot believe how little makeup I have to use to get the look I've been looking for, (for quite awhile now). The Vitamin C is basically all the skin care I've been using except my cleanser and night cream.
~*~*~*~*~*~*~*~*~*~*~*~*~*~*~*~*~*~
The videos I've been filming do not lie. I don't use filters when I'm filming. The tablet I use to do my vidoes has (1) preference setting. Beauty ON…Beauty OFF. I can't tell the difference; as I've filmed with it off many times. If you look at all the ones where I show my face (before) I do my makeup, that will tell you.
~*~*~*~*~*~*~*~*~*~*~*~*~*~*~*~*~*~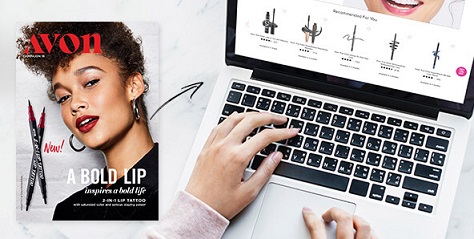 I Will Be Using Anew Vitamin C Brightening Serum for, (let's just say) AWHILE! lol 😉
From The Avon Site…
How can YOU get brighter skin?
*** Brighten up with Anew Vitamin C Brightening Serum – one bottle contains as much vitamin C as 30 oranges! Our exclusive formula keeps vitamin C pure and potent.
~*~*~*~*~*~*~*~*~*~*~*~*~*~*~*~*~*~
In just 2 weeks, skin looks brighter and clearer, AND more even-toned
.
~*~*~*~*~*~*~*~*~*~*~*~*~*~*~*~*~*~
You Can Grab That Brightening Serum Here
A Little About Avon Vitamin C Serum =) <3
Enter Avon Sweepstakes Below! (FREE) =)
Experience Deep Hydration with Anew Hydra Fusion | Avon
The following two tabs change content below.

Tammy Embrich -- Full time work from home, writer, blogger, YouTube content creator, and LOVES playing with makeup. She is the proud grandmother of 2 wonderful grand blessings. You can visit Tammy at
MakeUp Products Online
.