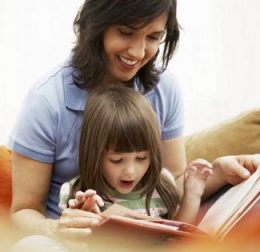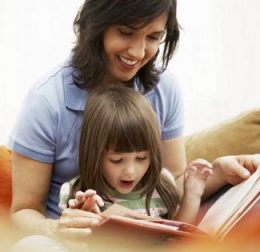 Teaching and entertaining children and grandchildren has continually been considered one of my preferred topics to write. Today I wanted to share with you some charming books that are sure to both educate and delight the youth of preschool to 7 years of age.
I'll be honest; I was (briefly) confused when I found out that the books I wanted to discuss here were titled "The Talk-Along Book Series." However, after receiving them and reading the full book, Name Lizzy's Colors I completely understood. 😉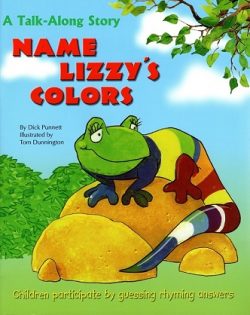 This book is so beautifully illustrated by Tom Dunnington, with brightly colored pages that ANY child, or grandchild would sure to be thoroughly entertained with every turning page. Also, Name Lizzy's Colors was cleverly written and mastered with teaching in mind. Author Dick Punnett, has a special gift that encourages participation with three little dots that lead to rhyming answers on the next page; thus, came the name, "The Talk-Along Series." Quite proficient with keeping little ones (drawn in) and enthused with the story.
<3
The Talk-Along Book Series was originally published (in hard cover) in 1982 and consisted of five books; including the one mentioned above about a lizard misplaced to her environment and open to risk. The young children reading are asked to participate and supply a rhyming word to help keep Lizzy safe. Beautiful tale! <3
Dick has also written two other series of books which include, The Double Rhyme Book Series, and The Keepsake Coloring Story Books. However, The Talk-Along Series was the first reciprocal books recommended to schools. They were also best sellers due to the fact they were so academic with teaching things like vocabulary development, counting, adding, and colors, etc.
Dick Punnett's clever creativity and focus with this particular series was to make learning incredibly fun.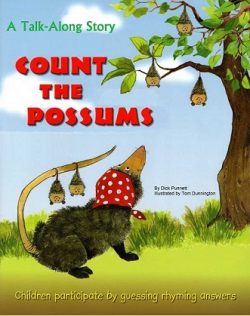 ~*~*~*~*~*~*~*~*~*~*~*~*~*~*~*~*~*~
These adorable books are loved by Moms, Grandmothers, and teachers just as much as they are cherished by the kids. They make excellent gifts and are reasonably priced!
~*~*~*~*~*~*~*~*~*~*~*~*~*~*~*~*~*~
Directly From The Book… So Cute!!!! <3
I want you to know before we start,
Our story has a speaking part.
When you see the dots…
Try guessing the word.
That is the time for YOU to be heard.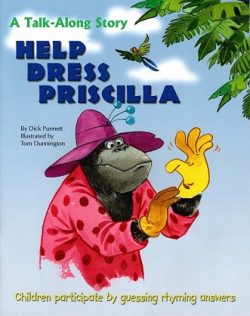 I was absolutely thrilled to be asked to write about such an impressive collection of books. Those are books that I'm quite certain will charm the socks off my two grandchildren for sure! Excited to offer the books to them. <3 <3
What truly impressed me was how the author himself, fully illustrated The Keepsake Coloring Book Series with his own drawings of pen and ink. Those paperbacks are particularly expressive and personally made for children as (just as the name says) keepsakes.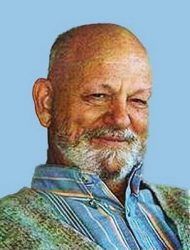 Dick Punnett was well known in the schools and gaining popularity now with the general public from all 15 books that he's authored. Coming from upstate New York, he completed his studies at the Art Center School and Chouinard Art Institute and flourished into a writer/cartoonist for a Hollywood Animation Studio. It just goes to show that any books authored by him are sure to be favored by the kiddos. Dick resides in Ormond Beach, Florida.
You can find out more about Dick and his books on his website... https://www.dickpunnettsbooks.com/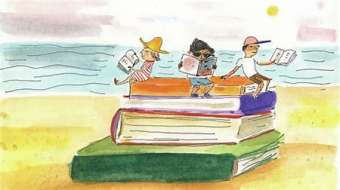 ~*~*~*~*~*~*~*~*~*~*~*~*~*~*~*~*~*~
Punnett's books are offered as both paperbacks and Kindle e-books on Amazon
~*~*~*~*~*~*~*~*~*~*~*~*~*~*~*~*~*~
Full book review to follow, (on a later date), including a video review.
Books Received For The Review Are As Follows:
Name Lizzy's Colors
Help Jumbo Escape
Count The Possums
Help Dress Priscilla
Name Patty's Pets
All Books Are Sure To Please!…Just so you know. =)
Thank you for reading!! <3
Copyright © – 2019 – Grandma's Home Blogger Place ~~ Dick Punnett ~~ All Rights Reserved

The following two tabs change content below.

Tammy Embrich -- Full time work from home, writer, blogger, YouTube content creator, and LOVES playing with makeup. She is the proud grandmother of 2 wonderful grand blessings. You can visit Tammy at
MakeUp Products Online
.