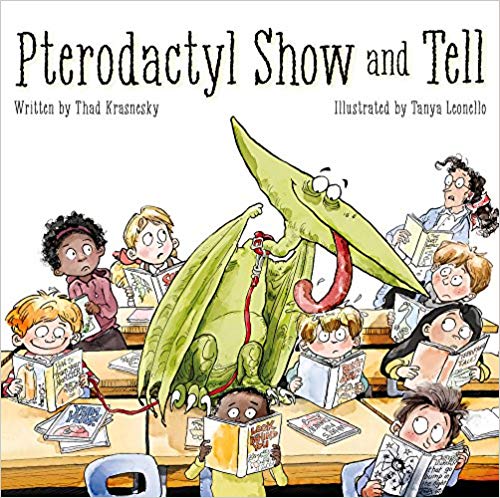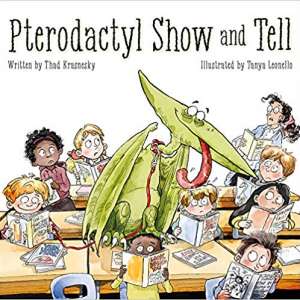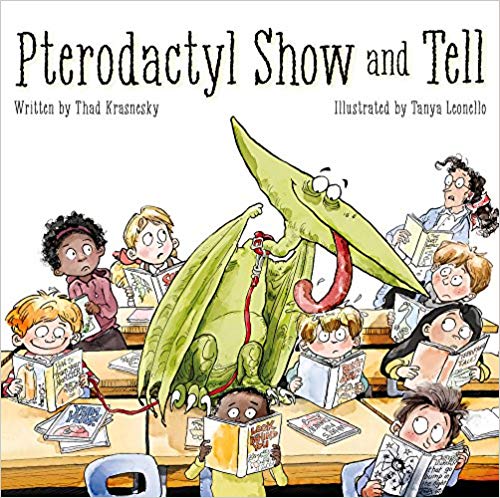 The Pterodactyl Show and Tell book has become a huge hit among grandmothers and mothers out there since its publication in October 2018. <3
What would be your first reaction if you found out that your grandchild/child brought a pterodactyl to school?? Even if it was for show and tell! lol
Keep that in mind as I carefully calculate some interesting facts while doing this review
The pterodactyl is simply a flying dinosaur, (aka) a flying reptile. Its proper name is pterosaurs, and something you'd see out of Jurassic Park! lol
Also, the pterodactylus originated back in 1784. The historian; Cosimo Alessandro Collini was the first to investigate the above Fossil/Pterodactyl.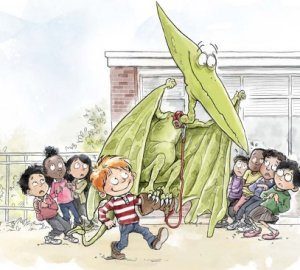 I was delighted to get the invite from Allison Rosenblum (Editorial Assistant) to review this
adorable tale .
The meat of the review:

Pterodactyl Show and Tell was written with charming imagination for a child's fantasy in mind, and fabricated with fun rhyming words. What Grandma wouldn't LOVE to read this to her grandchildren!? Excellent read with a collection of fun, colorful illustrations!?
A third-grade school boy decides to bring a pet to school for show and tell. What the boy didn't anticipate happening was that this pterodactyl would impart disarrayed turmoil with the entire class and teacher.
This flying dinosaur engaged in trying to eat a few students, deleted some needed information off of a computer, and succeeded in frightening the teacher so much that she hid from behind her desk.
So, as you might have envisioned, the events from that day resulted in fleeing classmates; so much that the little boy observed that most of his third-grade class has all but disappeared; then he finds that he was promoted to fourth grade! 🙂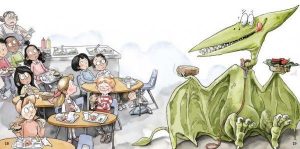 I thoroughly enjoyed this book, and I will also, enjoy reading it to my grandchildren!! TWO THUMBS up for me!!!
Author: Thad Krasnesky is a writer of children's books. He resides in Lansing, KS. This is his third picture book.
Illustration: Tanya Leonello has an MFA in medical and biological illustration. She has the needed inspiration to create art for children's picture books. Tanya lives in Dexter, MI.
PUBLISHED BY FLASH LIGHT PRESS ~~ 10/2018
The following two tabs change content below.

Tammy Embrich
-- Full time work from home, writer, blogger, YouTube content creator, and LOVES playing with makeup. She is the proud grandmother of 2 wonderful grand blessings. You can visit Tammy at
MakeUp Products Online
.