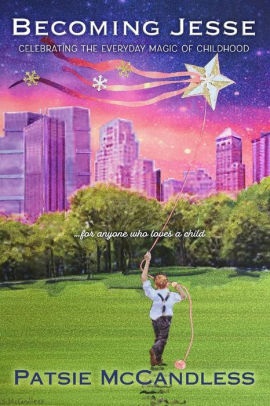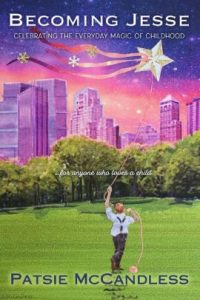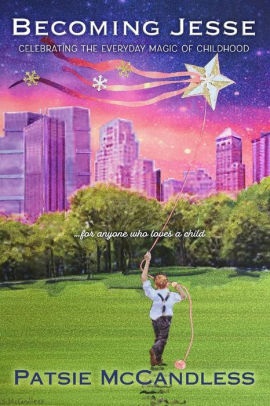 As you know, I'm always delighted to have a fan of my blog get in touch with me about a review. This time, it was a (book review) about childhood, magic and grandmothers. Tom McCandless; (the author's spouse), was kind enough to email me and invite me to do the review. At the end of his emails was a very small phrase that read, "Light On" that had me guessing <3
I'll tell you about the author of this wonderful novel in just a bit. In the meantime, keep the phrase I told you about (above) in your mind as I begin to tell you about Becoming Jesse. 😉
I was so excited when I finally had the package and opened it. I love doing book reviews. Although, this was (sort of) a long book. (317 pages to be exact). I let myself go into a little bit of an overwhelm mode of how I was going to have the time to actually read it. Well, let me tell you that after I dove into it, I MADE TIME to read because I literally could not put it down. LOL
Becoming Jesse Was That Good!!
We've become a plugged world with our eyes and ears glued to our iPhones, tablets, or what have we; (me included). Why not take a refreshing day from it all and indulge in this delightful gem of a book?!
Patsie McCandless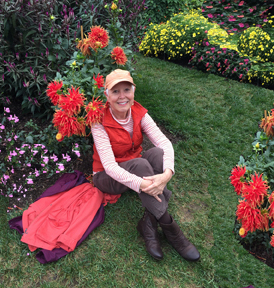 Celebrating The Everyday Magic Of Childhood ~~ Becoming Jesse, was fictionally set in New York City in the 1950s. This charming story borders on five main characters; a six-year-old, orphaned, shiner boy named Jesse, his grandmother Dearie, Billy, Conor, and Jessica.
Early on, determined Jesse set out on a journey of questions. A journey with turns, and sometimes, disappointment. Charm, warmth, Light, thrill-digging imagination, love, kindness and hope takes place as this little boy embraces the unknown.

Jesse follows his grandmother's life lessons and (Rule Of Tongue) with a loving attitude as the story unfolds. Through sparklers, circles and spirals, mourning, and the spirit of Christmas; and (with) the help of Dearie, he surprises himself with a wonderful, childhood magic and a message-filled guiding light for him AND for everyone around him.

========================================================================================

This book of fiction is not ONLY for grandmothers; but for everyone that reads it. It is a true stepping stone on how to go about life positively and to deal with today's hardships. All through a 6-year-old boy.


========================================================================================

Not long after production, Becoming Jesse was found on the best seller list and currently has a five-star rating on Amazon.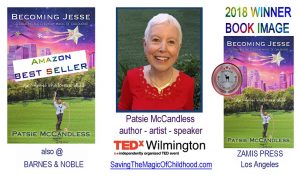 About The Author: Patsie McCandless successfully wrote and self-published a beautiful, fictional storybook/novel at the age of 70. Patsie is also an award-winning artist and musical composer. In the media, she is featured in TEDx Talk, Saving The Magic of Childhood that focuses on cell phone addiction in children and provides tips on rising above it. Patsie McCandless has also been featured on Positive Talk Radio — Healthy Life.net. (where positive people and radio unite); among other media.
You can find Patsie's exquisite art on her YouTube Channel and subscribe HERE
You can also find out more about Patsie HERE
Quoted Content From The Book
A snow fall, much like your life, is made up of billions upon billions of glitters
Love and hope often take pleasure in each other
Mad unplugs your energy, your light
Humor and Fun lift the corners of your mouth as they lift the corners of your heart
A bend in a road is never the end of the road, unless you don't make the turn
You will surely come to know what the above (5) sentences mean if you read the book. <3
A Thanksgiving Reading From Patsie
I'll leave you with one final thought today…
Before You Speak, Let Your Words Pass Through Three Remarkable Gates:
Is it kind? ~~ Is it true? ~~ Is it necessary? (K-T-N)
Thank you for reading! =)

The following two tabs change content below.

Tammy Embrich -- Full time work from home, writer, blogger, YouTube content creator, and LOVES playing with makeup. She is the proud grandmother of 2 wonderful grand blessings. You can visit Tammy at
MakeUp Products Online
.