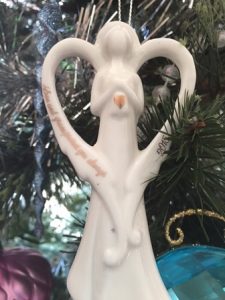 I thought I would do something against the norm, and did some research on giving for this Christmas season. <3
First and foremost, any of the links found in this post are not affiliate links
I've come up with 25 ways to give this Christmas season…(25 non-traditional ways). There are definitely many, many more things to do for Christmas that will make a big difference in someone's life. However, I've disclosed enough here to give you a good start.
Spend Christmas beyond the usual this year! Use some of the resources I've included below and see how different you feel. <3 =)
1) My First One is Special! Give your grandchildren a gift of money. Make them understand that this gift of money is to give to a charity of their choice. Another idea would be to give to homeless shelters and animal shelters. Your grandchild's parents are the ones to help pick and choose; and also, help designate a time and place.
2) Give To Food Banks <3 There are many more than what I've included here. https://www.feedingamerica.org/take-action/
https://www.mealsonwheelsamerica.org/take-action
3) Spend Christmas day cooking and deliver meals to homeless shelters and/or neighbors and family that are homebound. Make this a family project.
4) Make use of old clothing, coats; and deliver them to homeless shelters.
5) Stuff stockings for homeless shelters.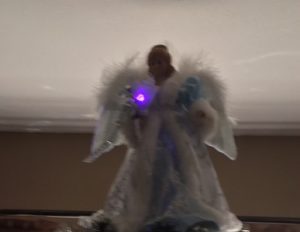 6) Donate to the Salvation Army.
(as expressed on the site)…To donate by phone with a live operator call 1-800-SAL-ARMY (725-2769)
Volunteer
https://www.salvationarmyusa.org/usn/volunteer/
Ways To Give
https://www.salvationarmyusa.org/usn/ways-to-give/
7) Sign up and use Amazon Smile when you shop for your (traditional) Christmas gifts.
The Amazon Smile Foundation will donate 0.5% of the purchase price of eligible products to the charitable organization of your choice.
8) Donate 10 Books to Firstbook.org And help young children learn.
9) Shop at Yoobi. Every Yoobi item you purchase helps provide essential school supplies to classrooms in need across the U.S.
https://yoobi.com/
10) Give/Donate To Toys For Tots.
https://www.toysfortots.org/donate/Default.aspx


11) Give To Breast Cancer Research.
https://www.bcrf.org/
12) Race For a Cure! (breast cancer).
https://ww5.komen.org/raceforthecure/
13) Donate To The Pregnancy Center (and other centers like it). You can give (baby items) to your local pregnancy centers.
14) Donate Old Cell Phones To Soldiers So They Can Stay In Touch With Family.
15) Volunteer At Churches Around Your Neighborhood.
16) Spend your Christmas Visiting Various Nursing Homes. You could deliver baked goods, gift baskets, boxes of candy. Better yet; give the gift of time. There are so many things you can do. You could read to the residents, you could deliver (small trees, with the permission of the nursing home), and decorate them. You could also sing Christmas songs. Be creative with this one and think of something you'd like to do. The residents will greatly appreciate your gift of time and your companionship.
17) Make up food baskets to deliver to your local fire department. This is an excellent way to thank the fire fighters for their service. You will need to call ahead and get a head count for each fire fighter. You can be creative with this one too. It doesn't have to be food baskets. Perhaps a stuffed stocking.
The next two are dear to my heart! <3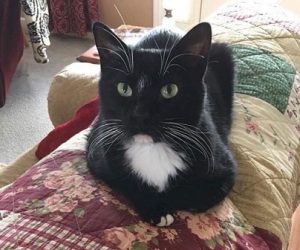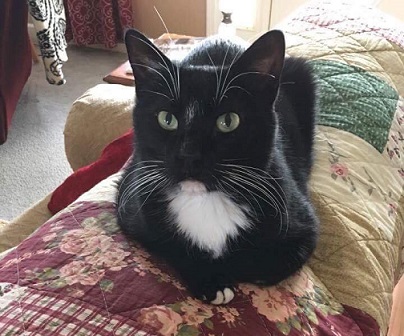 18) Spend your Christmas day with broken and lonely animals in shelters.
19) Donate blankets, toys, and food, to your local animal hospitals and shelters.
https://hopeforpaws.nationbuilder.com/onetimedonation
20) Give To Foster Care.
https://www.togetherwerise.org/donate.php
https://www.kidsmatterinc.org/take-action/donate/donate-online/

https://www.adoptuskids.org/adoption-and-foster-care/overview/ways-to-help
21) Support The Hunger Site. Shop The Store – They give a portion of every purchase to charity partners.
https://thehungersite.greatergood.com/store/ths/site
Feed Hungry Americans
Donate $1.00 For Shoes While Youre There!
https://thehungersite.greatergood.com/clickToGive/ths/thank-you
22) Donate your hair to Wigs For Kids.
23) Donate to Stand Up To Cancer.
24) Send care packages to Support Our Troops.
https://www.supportourtroops.org/care-packages
25) Support The Arbor Day Foundation.
Taken directly from the site: – Trees make a world of difference—this is your opportunity to make a difference for them. Together, we can green up our communities, replant forests across the country, save the rain forest and make an impact on our planet.
https://www.arborday.org/takeaction/
https://shop.arborday.org/donate-general.aspx
I certainly hope this post helps inspire you in some way for Christmas 2017!
May The Lord sincerely bless you and keep you safe! <3
Have a Blessed and Merry Christmas and Many Wishes for the Best and Safe 2018!!

The following two tabs change content below.

Tammy Embrich
-- Full time work from home, writer, blogger, YouTube content creator, and LOVES playing with makeup. She is the proud grandmother of 2 wonderful grand blessings. You can visit Tammy at
MakeUp Products Online
.