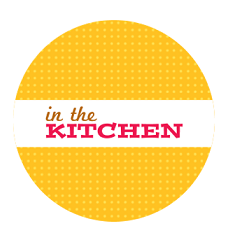 By Lynn Terry: @ – https://www.travelinglowcarb.com/4275/low-carb-biscuit-recipe/
Actual Recipe From Lynn's Blog
The Photos Below are Mine
I didn't think they looked like Lynn's…Wonder if they taste the same??
Ingredients
1 8 ounce bag parmesan cheese
1 cup Almond Meal
2 small or one very large egg
2 Tablespoons melted butter
Optional: Garlic Salt to taste – I did not have the garlic. I'm sure that one ingredient would have made them even more delicious! 🙂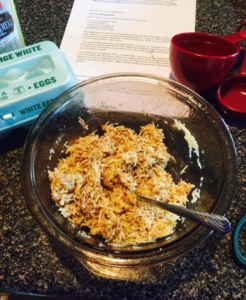 Directions
Mix ingredients well and chill. Roll small portions into ball then shape them as cheese sticks or biscuits – or you can make them smaller/flatter for "crackers". Bake in preheated 350 oven for 10 minutes, turning after 5 minutes if necessary. (Keep an eye on them and cook until golden brown on both sides.)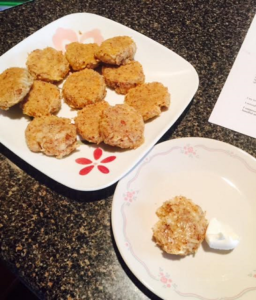 For Details On Counting Net Carbs – See Lynn's Recipe Page Here

The following two tabs change content below.

Tammy Embrich
-- Full time work from home, writer, blogger, YouTube content creator, and LOVES playing with makeup. She is the proud grandmother of 2 wonderful grand blessings. You can visit Tammy at
MakeUp Products Online
.