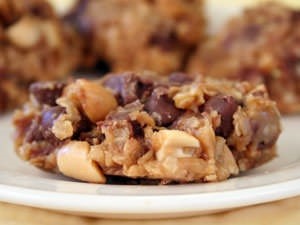 I saw this recipe in my inbox today. Totally loving these and will make them when I get to one of my weight goals.
You have to treat yourself once in awhile, and especially whenever you cross a weight loss milestone! 🙂
From the Prepared Pantry Site:
Everyone likes a chocolate chip cookie. They oats make it a chewy chocolate chip cookie. It's a wholesome cookie that you won't mind including in your child's lunch box.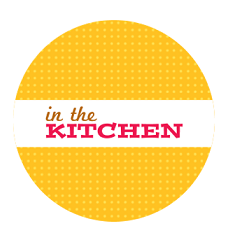 Ingredients
1 cup brown sugar
1/4 cup butter
1/3 cup evaporated milk
1/4 cup peanut butter
1 cup quick rolled oats
1/2 teaspoon vanilla extract
1/2 cup chopped salted peanuts
1 cup milk chocolate chips
Directions
In a saucepan, cook the brown sugar, evaporated milk, and butter. Cook over medium heat, stirring continually, until the mixture comes to boil. Cook for one minute longer.
Remove from heat, stir in peanut butter, quick oats, and vanilla. Let cool until just warm to the touch then stir in the peanuts and chocolate chips, stirring just until the chips and peanuts are dispersed.
Drop the cookies by the spoonful onto a nonstick baking sheet or waxed paper. Cool completely in the refrigerator.
Baker's note:
If you stir the chocolate chips in before they have sufficiently cooled, they will melt. That's not bad but you will have chocolate cookies instead of chocolate chip cookies.
The following two tabs change content below.

Tammy Embrich
-- Full time work from home, writer, blogger, YouTube content creator, and LOVES playing with makeup. She is the proud grandmother of 2 wonderful grand blessings. You can visit Tammy at
MakeUp Products Online
.