I'm still a bit distressed about Dad's passing. It's still somewhat of a shock, but not as bad as it was. So, I am starting to find some peace with it.
Just yesterday, I saw some Cardinal shirts at Walmart. I immediately thought that would be a nice gift for Father's Day 🙁 I know we all go through the grieving process when our parents pass; or any person that means the world to us.
However, this man was ultimately my favorite man in the world; although, my husband is mighty close up there. <3
I've had this blog post in my mind for quite some time. I've just been procrastinating…something I do regularly for a great deal of things.
For Example: I'm still waiting for our taxes to be competed. Should be done today or tomorrow. Hello! Tomorrow is the deadline. 😮 lol
I'm certain that this post is a great deal of therapy for me by looking back on all these memories I have tucked away in the pages of my mind. I can remember back in my youth some phenomenal memories.
Counting One Dozen Excellent Memories 🙂
My dad put spending time with me high up on his priority list. I don't know about you, but that's quite a lot to say in this day and age. Granted, that was 45 (or so) years ago.
Not an exceptional amount of individuals can say this about their parents today. Very sad, but true!
#1 I'll never forget my first ride on my bike without training wheels or Dad holding on. Keep in mind the down-hill I was on; I ended up crashing and bruising myself up when I landed in an alley. Of course, my dad was right behind me. I could hear him cheering me on all the way down. I shed a few tears over that one, however, I got right back up and made sure my knees were ok – LOL and kept trying. Dad wouldn't let me give up. He wasn't mean by any means; he just kept me positive. He was just that way. I loved my banana seat and monkey bars bike! 🙂
#2 Ahh, the huge ice storm that hit St. Louis! I will NEVER forget this one. I was off school (I think) 3 days. Very early the morning of all that ice that fallen, Dad had me come outside with him. The neighborhood looked like something out of a Christmas wonderland calendar or book! It was genuinely breathtaking. Dad and I ice skated up and down our street that morning. It was my most memorable time with my dad.
#3 I was on a softball team with the younger members of the church I belonged to…probably (14 or 15 years of age). While I'm not into sports at all, and also didn't have an ounce of confidence in myself, Dad helped me by pitching me the ball to bat. The memory is so vivid. He would hike up his leg just like the Cards do; so professional. He did help me with my lack of confidence considerably.
#4 Dad loved airplanes so much that he dreamed of being a pilot. I remember my dad taking me up in a helicopter ride. Lots of fun indeed! I don't remember where we were; I just can recall the helicopter ride. How many Dad's do that today, considering the many types of technology there is today? Really, I mean 60 to 75% of the world's population are texting or surfing the net constantly.
#5 Not too long ago, I had gotten in a good habit of typing out yearly Christmas letters that highlighted the most memorable events of the year and mailing them to the people on my list. The last couple of years, I didn't do it). Not sure why. 😉
Dad made it his mission to let me know how good those letters were written. As a freelance writer myself, that sure meant the world to me.
#6 My father's laugh! Anyone that knew Dad at his best will tell you, he had the biggest laugh. When we went to the show, he sure didn't hold back! 🙂 I was trying to remember the last time I heard it. I'm quite certain that it was here at my house at Christmas time. I miss those days so much!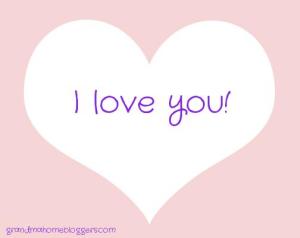 #7 Model airplane glue! I think this is a given back when he was feeling good. You would find him down in the basement building planes. You could smell it throughout the house. Dad was a pure perfectionist. Well, he was a perfectionist in everything he did!
#8 My closet spanking. I remember one spanking and only (1). My best friend, (BFF) was at the house. However, I don't remember what I did, (honestly). My friend and I were hiding in the closet! LOL – Not sure how he coaxed me out of the closet. Once we were out, I remember the line, "This is going to hurt me more than it hurts you." YES, he really said that. 😉
9. Singing songs. Dad sang songs to me quite often. Around Christmas was the most frequent. Although, he sang the song, "Tammy's In Love." It made me mad, and the madder I became, the more he would sing it! Lol – The Christmas songs I remember were; Rudolph The Red Nosed Reindeer, and the Up on The House Top, Click, Click, Click song. 🙂
#10 Christmas! Dad adored Christmas. He loved trees and lighting up the house outside. This reminds me of an evergreen tree in front of the house I grew up in. Dad generously lit that tree! To see it now, it almost is bigger and taller than the house. Lol
# 11 The flying field. The flying field was a park that you could fly model airplanes, both standing in place and going in circles and the remote type. Dad loved going there. When he felt really good, he would go just about every weekend. He enjoyed this thoroughly! (y)
#12 Many trips to the park! I remember Dad taking me to various parks. He would push me on the swings. I remember walking with him too.
As you can see, there were many happy times and memories with my father. I loved him very much. Goodbye Daddy.
The following two tabs change content below.

Tammy Embrich
-- Full time work from home, writer, blogger, YouTube content creator, and LOVES playing with makeup. She is the proud grandmother of 2 wonderful grand blessings. You can visit Tammy at
MakeUp Products Online
.