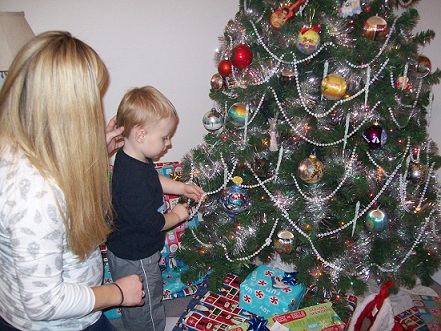 Ahh, the holidays are upon us once again!
I absolutely love doing website reviews…this is an excellent one. 🙂
Have you started your Christmas shopping yet? There are many people that gets things rolling very early and have all their gift giving complete and wrapped by now.
I wish I were one of these early birds that's always one step ahead of all the rest.
There is an easy and hassle-free solution that I personally, just discovered! 🙂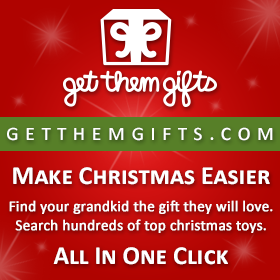 You can handle all your holiday shopping needs with just a few simple clicks online! Yes! You don't have to be one of those that are found waiting in a long check-out line 1 or 2 days before Christmas.
However, there ARE SOME that follow tradition and does all their gift giving searches on Christmas Eve. That's not me…I don't have the patience for that! All the good stuff is picked over by then, and you probably wouldn't find the perfect gift for that special person on your list!
I say, "Don't Chance It!"
For all those that DON'T have that kind of patience, I discovered the perfect solution that can get all your shopping done while in the privacy of your own home. I love the idea of shopping online!
This gem of a gift-giving website has a smart, clever Gift Guide that houses endless categories for finding that specific gift that you just can't seem to find. Be smart this year, avoid frustration and shop online. You'll be glad you did! 🙂

What's Hot On The Site!
What happens on Christmas Eve usually? Children are often found snooping around when they can't sleep from the holiday excitement! The living rooms all around the world are filled with the pitter patter of little feet, trying to get a glimpse of Santa!
Get Them Gifts has a special toy section that offers endless toys for all the special children and grandchildren on your list this year!
The owners of this site genuinely saw a need and created a simple solution for easy gift buying without all the HUMBUG!
Get your Gift Buying done early this year on Get Them Gifts!
Straight From The Site
Our database is simple and effective. One page, one button, and endless results.
Sign Up For Weekly Giveaways Here
Follow "Get Them Gifts" on Twitter Here
Like and Follow "Get Them Gifts" On Facebook Here
Copyright © All Rights Reserved – Get Them Gifts – Grandma's Home Blogger Place – Tammy Embrich
The following two tabs change content below.

Tammy Embrich
-- Full time work from home, writer, blogger, YouTube content creator, and LOVES playing with makeup. She is the proud grandmother of 2 wonderful grand blessings. You can visit Tammy at
MakeUp Products Online
.