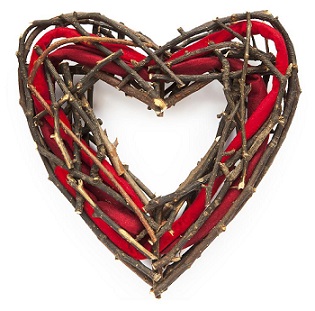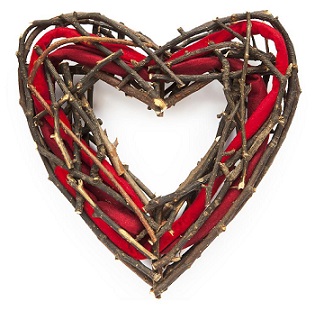 My heart is heavy this morning with all the anger and hatred going on (not only in Ferguson) but in other areas of the country. I'm not going to comment either way on my thoughts on the decision that was made on the death of Michael Brown. The most important thing is what's going on in reaction to it. I've never seen anything like this! 
I was glued to my TV the night before last from 5pm until about 2:30 yesterday morning. My heart goes out to the Brown family. What a painful loss. I could not even begin to imagine if that were my son! I watched in enormous disbelief, and all the while asking myself, "What is this cruel world coming to?" I know to an (end) in an hour that we do not suspect.  (Rapture) I truly believe that; as my mother taught me this, and the Bible tells us so. 
◄ Matthew 24: 43-45►
43″ But be sure of this, that if the head of the house had known at what time of the night the thief was coming, he would have been on the alert and would not have allowed his house to be broken into.
44″For this reason you also must be ready; for the Son of Man is coming at an hour when you do not think He will.
45″Who then is the faithful and sensible slave whom his master put in charge of his household to give them their food at the proper time?…
What was I witnessing as I sat there in horror? Violence, hatred, and anger…towards who and what?! 
We ARE living in the last days, specifically how many, we do not know. 
I agree with many…violence  is certainly not the answer! Again, I'm not commenting. I'm just leaving you with a few more scriptures… 🙂
*** From a few apps on my iPad…
O God, grant me a heart full of tender mercy.
Dear Lord, keep my thoughts fixed on what is true, pure, excellent and worthy of praise.
Dear Lord, help me to stay focused on Your word rather than what my human eyes can see.
Dear Lord, may we never retaliate when we feel wronged, but help us to make choices that would show that we love.
Good Jesus, give me a deep love for Thee, that nothing may be too hard for me to bear from Thee.
Let's keep the Brown family in our hearts and in our prayers! I can only imagine what their holidays  will be like. 😉
With that said, my wish for everyone of you…have a SAFE and Happy Thanksgiving, and please continue to pray for our country and everyone that was affected by the non-indictment of officer Wilson. Pray for peace! 🙂
In addition, lets keep praying for all the police officers that are putting their lives at stake and while they are doing their job to the best of their abilities.
The following two tabs change content below.

Tammy Embrich
-- Full time work from home, writer, blogger, YouTube content creator, and LOVES playing with makeup. She is the proud grandmother of 2 wonderful grand blessings. You can visit Tammy at
MakeUp Products Online
.