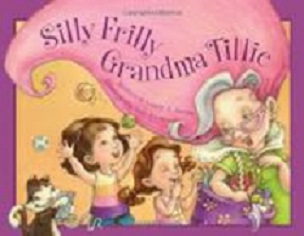 I was delighted to get an invite to review the charming book; Silly, Frilly Grandma Tillie. 🙂
Story Published By: Flashlight Press
Written By: Laurie Jacobs
What a clever way to entertain your grandchildren!
My first thought while reading the book….

#1 As a Grandma, I'm not that good of an actress lol

Second thought…

#2 My grands would see right through me, they are incredibly smart. 🙂

However, I will be reading this book to them soon for sure!

The Story: A big smile contoured my face when I picked up the book and read it for the first time. This adorable story is about a grandmother who enjoys being silly with various characters to teach and entertain her granddaughters. My favorite character is "Madame Frilly Tillie!" She certainly makes bath time fun. Although, "Chef Silly Tillie" can make an awesome grilled cheese sandwich. 🙂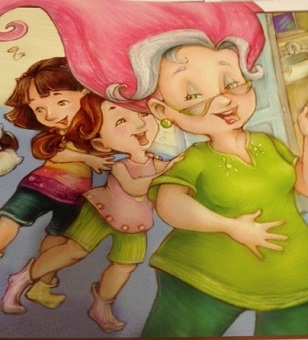 I promise, this story will warm your soul and never bore you; as it absorbed my attention to the very last page. It gave me a warm and fuzzy feeling inside! 🙂
The Book Itself: I found it to be colorful, eyecatching with the vivid choice of graphics and a genuine, captivating story to share with ANY grandchild.
Oh and, obviously, Grandma Tillie enjoys changing characters and entertaining MORE than knitting! =)
Watch The Video Below
You can grab this book Here!


Copyright © Flashlight Press :: Laurie Jacobs:: Grandma's Home Blogger Place :: All Rights Reserved
Distributed By Independent Publishers Group
The following two tabs change content below.

Tammy Embrich -- Full time work from home, writer, blogger, YouTube content creator, and LOVES playing with makeup. She is the proud grandmother of 2 wonderful grand blessings. You can visit Tammy at
MakeUp Products Online
.