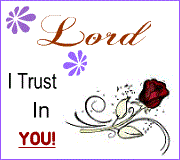 These are just a handful of the scriptures I've looked up for the week, I hope you like them! They came from a cool app on my Ipad. 🙂
Today Lord, I lift up my heavy heart to you! Too many things on my mind all at once. I know you said you wouldn't ever give us more than we could bear. I trust in you Lord that you will wrap your arms around me with your love.
Protect me with your angels! 🙂
Thank you! Amen!
For today, Lord, grant me a pure heart.
Shed Your love abroad in my heart, O God.
Thank You, God, for today.
Fill my heart with Your compassion, O Lord.
Lord, I'm leaning on Your everlasting arms.
Dear Lord, I open my eyes to You, and I give thanks for Your light that warms and brightens my day.
Jesus, thank You for loving us.
Lord Jesus, let me see through Your eyes.
Sacred heart of Jesus, have mercy on us.
Dear Lord, thank You for all our good fortune.
Lord, make me pure in heart that I might see You.
Holy Spirit, live in me today.
If you find this posts and the prayers within uplifting and helpful, share with others.. Thank you!
God Bless and Have a Great Day! 🙂

The following two tabs change content below.

Tammy Embrich
-- Full time work from home, writer, blogger, YouTube content creator, and LOVES playing with makeup. She is the proud grandmother of 2 wonderful grand blessings. You can visit Tammy at
MakeUp Products Online
.