Coming from the Menu Mom From Menu Planning Central…

If you are a busy mom, you will absolutely love this program. It's essentially a no-brainer and so family friendly. 🙂
You WILL save money each month on your food bill, no doubt about it. Christine (the menu mom, herself) will walk you through some simple menu planning along with some nifty printable templates that will definitely help you stay on track.
Tons of Family Friendly Menus
With this simple plan, you will be able to gain easy access to some fabulous, categorized food shopping lists. It will make spending time in the grocery store AND at your dinner table a pleasant experience.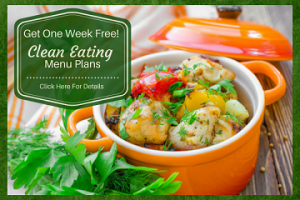 You will also get access to a FREE…Gooseberry Patch Circle of Friends Cookbook — One Pot Dinners…Let me tell you, it is chock full of a plethora of yummy one-pot main dishes.


~*~*~*~*~*~*~*~*~*~*~*~*~*~*~*~*~*~*~

I got it free myself through my Kindle, and I could not believe all the recipes that came with this gem of a cookbook. 🙂

~*~*~*~*~*~*~*~*~*~*~*~*~*~*~*~*~*~*~

As of January 9th, 2014, the above cookbook is still free!

Straight from the Menu Mom Website – Christine's specialty is in traditional home style menus for busy families – featuring easy to prepare recipes the entire family will enjoy. She also runs the popular menu planning website — Menu Planning Central

Copyright © The Menu Mom :: Menu Planning Central :: Grandma's Home Blogger Place :: All Rights Reserved

The following two tabs change content below.

Tammy Embrich -- Full time work from home, writer, blogger, YouTube content creator, and LOVES playing with makeup. She is the proud grandmother of 2 wonderful grand blessings. You can visit Tammy at
MakeUp Products Online
.