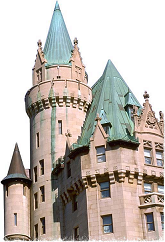 Some Good Grandparenting Tips
When you've got the grandkids for the weekend, you want to spend quality time with them, and taking them to a museum is a great way to do that. But not all museums were designed with kids in mind – pick the wrong one, and you could have some grouchy grandchildren.
Following is some advice about how to choose a museum your grandchildren will enjoy visiting.
Understand their interests
Children explore their world with their hands, so find a museum that offers hands-on activities. And remember that children of different ages will be interested in different things. For example, the Museum of Science and Industry in Chicago has a hands-on fabrication lab – the "Wanger Family Fab Lab" that offers different workshops to appeal to different age groups. Whereas teens enjoy the 60-minute 3D printing workshop, 8-year-olds are probably better suited to the 20-minute sticker-design course.
Static History vs. Living History
Museums can help children learn about history, but only if information is presented in a way that appeals to kids. Which would your grandchildren find more interesting: A butter churn, with a sign that describes how butter used to be made, or an actor dressed in colonial attire, using the butter churn and explaining how it works? Children will almost always be more interested in a living history museum than a history museum that features stationary objects behind glass windows. And at sites like the Chickasaw Cultural Center in Oklahoma, or the Pioneer Arizona Living History Museum, children can wander through re-creations of authentic old villages.
Best Bet: Children's Museums
You can find museums across the United States that were designed specifically for children. Characterized by colorful, wide open spaces and plenty of hands-on experiences, children's museums can keep kids entertained for hours. Some of these museums have so much to offer, they can't be adequately explored in a single day, but they make great destinations for weekend excursions.
Regularly ranking among the top museums in the U.S. – and by far the largest – the Children's Museum of Indianapolis has a dinosaur exhibit called "The Dinosphere," that allows kids to participate in fossil digs and see full-scale replicas of dinosaurs. You'd definitely need two days to cover the Dinosphere and the rest of the museum.
Plan Together
You may be perfectly content to stroll the halls of a museum for hours on end, but kids have shorter attention spans – and shorter legs – so you'll need to plan your trip to accommodate them.
Once you've found a museum to take your grandchildren to, ask them to help you plan the trip. You can look at the museum's website together and determine what exhibits they'd like to see, or what activities they'd like to do.
When you plan in advance, you're less likely to get tangled up in fussy debates at the museum about how to spend your time. As you plan, look for nearby eateries where you can take the grandkids for lunch. (Many museums have cafes, but they tend to be a little pricy).
Finally, remember that everyone – yourself included – should wear comfortable walking shoes, because nothing ruins a day at the museum quite like aching or blistered feet!
Danielle has visited many museums throughout the U.S. that have helped her learn more about the country and its past – from the unconquered and unconquerable people of the Chickasaw Nation, to the evolution of NASA's space program.
The following two tabs change content below.

Tammy Embrich
-- Full time work from home, writer, blogger, YouTube content creator, and LOVES playing with makeup. She is the proud grandmother of 2 wonderful grand blessings. You can visit Tammy at
MakeUp Products Online
.