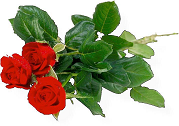 Happy Mother's Day to all Moms and Grandmothers! 🙂
I hope you spend Mother's Day with your mom doing something that she absolutely loves. Show her how much she means to you, and above all…
Tell your mom you love her!!
Below are a few quotes for Mother's Day…enjoy! 😉
All that I am or ever hope to be, I owe to my angel Mother. ~~ Abraham Lincoln
Mother's Day is among the most appropriate to reflect on the true meaning of love. ~~ I Corinthians 13:4-7
"Most of all the other beautiful things in life come by twos and threes by dozens and hundreds. Plenty of roses, stars, sunsets, rainbows, brothers, and sisters, aunts and cousins, but only one mother in the whole world." ~~ Kate Douglas Wiggin
Being a full-time mother is one of the highest salaried jobs… since the payment is pure love. ~~ Mildred B. Vermont
"There is no way to be a perfect mother, and a million ways to be a good one" ~~ Jill Churchill
Mothers hold their children's hands for a short while, but their hearts forever. ~~ Author Unknown
'The heart of a mother is a deep abyss at the bottom of which you will always find forgiveness.' ~~ Honore de Balzac
Have an awesome day and show your Momma you care! 🙂

The following two tabs change content below.

Tammy Embrich -- Full time work from home, writer, blogger, YouTube content creator, and LOVES playing with makeup. She is the proud grandmother of 2 wonderful grand blessings. You can visit Tammy at
MakeUp Products Online
.