This recipe from Weight Watchers, (the WW Points Plus Cookbook) was delicious and so very easy to prepare. And only ( 4 points ) 🙂
Ingredients
Serves 4
1 large egg
1/2 cup unsweetened pineapple juice
2 tablespoon packed light brown sugar
1/2 teaspoon ground cinnamon
8 small slices whole wheat bread (baguette)
2 tablespoon maple syrup
2 tablespoon sweetened coconut
Directions
Whisk together egg, pineapple juice, brown sugar, and cinnamon in large shallow bowl or pie plate. Dip bread into egg mixture, once slice at a time, until evenly soaked.
Spray large nonstick skillet with nonstick spray and set over medium heat. Add soaked bread to skillet, in batches, and cook until browned, about 2 minutes each side.
Transfer French toast to plate. Drizzle evenly with maple syrup and sprinkle evenly with coconut.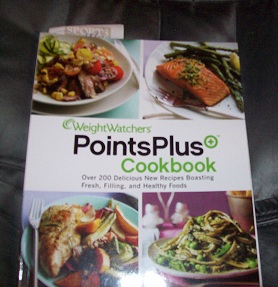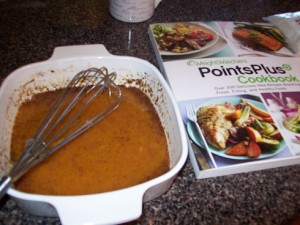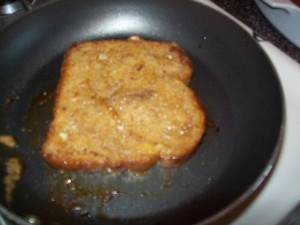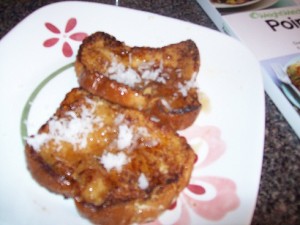 Recipe From Weight Watchers
The following two tabs change content below.

Tammy Embrich
-- Full time work from home, writer, blogger, YouTube content creator, and LOVES playing with makeup. She is the proud grandmother of 2 wonderful grand blessings. You can visit Tammy at
MakeUp Products Online
.