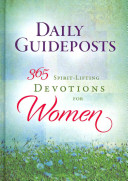 Good morning to you and happy Tuesday!  =)
I'm missing my mother today, well of course I miss her every day, however I've had her on my mind quite often this week.
Been reading in Guideposts again, I love that book 🙂
PG 114 … About a Mother's death.
There is a time for everything…a time to be born and a time to die.
Ecclesiastes  Chaper 3: 1-2
And  a prayer from Mary Lou Carney
Comfort us, Father, with the continuing blessing of Your love—in this life and in the one beyond. Let us teach it to our children and our children's children.
Here is one about sharing the Spirit of God 😉
"Let me inherit a double  portion of your spirit," Elisha replied.
2 Kings – Chapter 2: 9
Prayer from Gina Bridgeman
Great God, give me as large a portion of Your Spirit as You think I can handle, and help me share it with everyone I meet.
We should all share the spirit of our God with everyone! =)
Ye must be born again. The wind bloweth where it listeth, and thou hearest the sound thereof, but canst not tell whence it cometh, and whither it goeth: so is every one that is born of the Spirit.
John 3:1-8
Hope you all have a great week! 🙂
The following two tabs change content below.

Tammy Embrich
-- Full time work from home, writer, blogger, YouTube content creator, and LOVES playing with makeup. She is the proud grandmother of 2 wonderful grand blessings. You can visit Tammy at
MakeUp Products Online
.