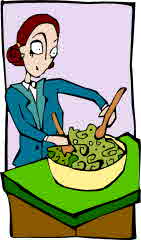 Good Morning!
I finally took action and started a new plan; (eating plan that is), for weight loss and also for my health. I started the Nutrisystem plan. Nutrisystem is quite the controversial program, and I knew that upon joining. 😉
This will probably be the most open (about me) blog post I'll ever write
I'm not trying to impress with my writing in this post…as it's not a formal article. It's just MY JOURNEY.
I've made many goals, over and over again to lose the weight and get healthy. However, here I am NOT at my weight goal…again, still!
I've even written (actual articles) about me becoming healthy and my weight loss in the past. Well this time, this is the real deal. I'm not messing around any longer. YO-YO dieting is probably the most dangerous thing you can do to yourself; so brutal for your heart!
Despite what quite a few people think, Nutrisystem IS a good program to get you eating smaller portions (at a time) and eating your daily servings of fruit and veggies. I've learned so much about protein, carbs, fiber and portion size in the past month and a half. I've also made it my mission to always read labels.
Do some of the NS bars and entrees have a little too much sugar or carbs? Yes, they do. There are preservatives in Nutrisystem products; they also have frozen meals that are shipped with (dry ice). When you think about it, not everyone is going to have enough space to freeze 28 days worth of food.
The article at the end of this post will give you a bit of information on preservatives
I've lost 14 pounds since March 11th. 🙂 To my surprise, I don't feel deprived at all. However, I do admit to craving soda every once in awhile. I do allow myself one soda per week; that is on Friday nights when we go out. Yes! I gave up soda, and I drink water…Lots of water! I'm drinking approximately 60 to 70 ounces of it every day, and sometimes more. When I drink soda now, it tastes a little too sweet. Still is good though! Three of my favorite snacks now are peanut butter and celery, tangarines and carrot sticks. :)lol
Here's a huge thing for me; I've been able to NOT gain weight when dining out, and also on the weekends. When dieting in the past, I would fall off the "diet" bandwagon on both occasions. I've found I don't like using the word diet now; it's just called eating healthy and changing eating habits. A lot of it is lifestyle.
I'm making changes for the long haul
I've tried many, many things for weight loss in the past. This includes starving myself…not good at all, I know. 🙁 I've starved myself in the past couple of years for our vacations; and only to gain much of it back. I know this all too well. Was I aware it wasn't healthy and in fact, quite dangerous?! YES, I did! I have a serious eating problem; something that's substantially difficult to admit to myself. 🙁 I'm sure some of you can relate to my fait. If so, I'd love to hear from you. 😉
Below are my (before) pics; I'm hoping I can share the (after) pics in maybe a year from now…hopefully before. If it's beyond a year, oh well. We'll see. 😉
In 2008…This is a pic at Anna's wedding shower. Looking on, I'm on the right of Anna, Anna's Mom is on the left.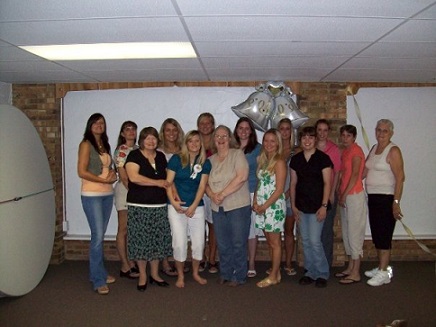 In 2011…in California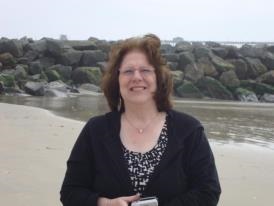 Please Note: In addition to the Nutrisystem food, I had to shop for fruits and veggies to go with my meals. They are labeled as "powerfuels" and "smart carbs." That was something I didn't know about the program when I ordered. In fact, that's a part of the program that is rather vague.
The specific plan that I ordered costs a whopping $250.00 per month. Yep, mighty expensive! And, let me tell you that extra expense has been a bit difficult. I don't expect to stay on Nutrisystem throughout my whole journey to skinniness! lol…
At some point, I will switch to Healthy Choice/Weight Watchers and will eat the same way and still include plenty of veggies and fruit. I will be a pro at reading labels!
I do like the Nutrisystem food, (for the most part)
There are only 4 things that I didn't like. You can go online and adjust your choices before your next shipment.
I know, nothing exciting! lol However, the lightly sweetened cereal was good 😉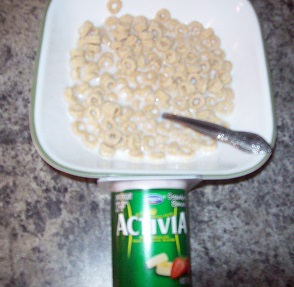 Obviously, NOT NS! It was a morning snack…100 CAL Pack of almonds – (powerfuel)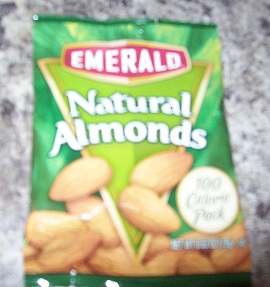 The Nutrisystem plan offers a lot of pastas. However, they also have chicken breast (which was good), turkey and beef patties
Raviola…one of my favs, light, cherry applesauce, carrot sticks, and 1 slice whole grain bread with Smart Balance spray buttter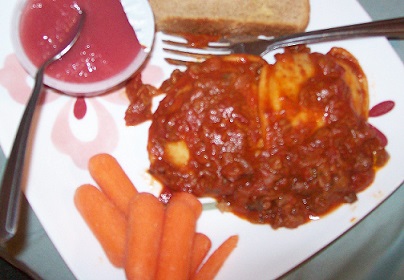 Tuna casserole….DID NOT like this one at all! And I usually love tuna casserole. LOL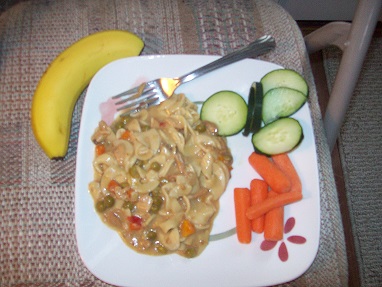 Rasberry-Orange pastry – Breakfast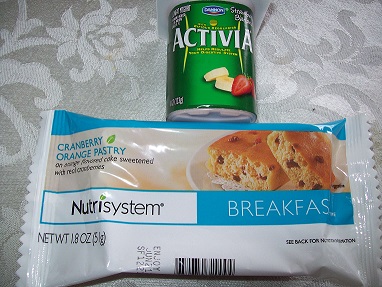 Chicken Salad, Very good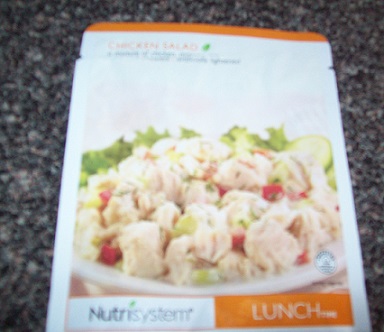 Pizza, didn't look as good as it tasted in the pics and looks really small, I did have veggies with it. lol Very good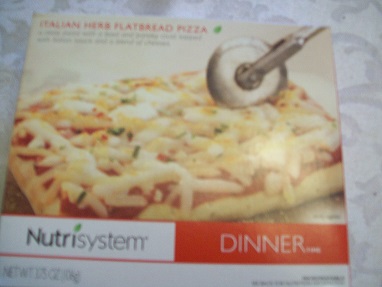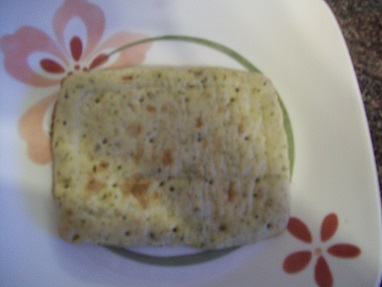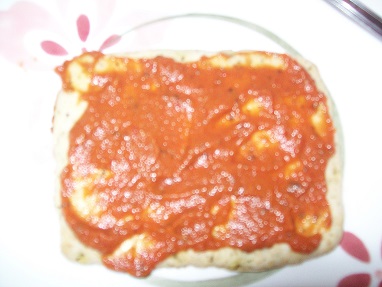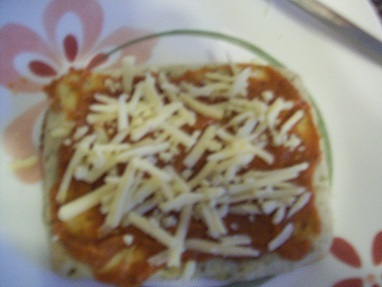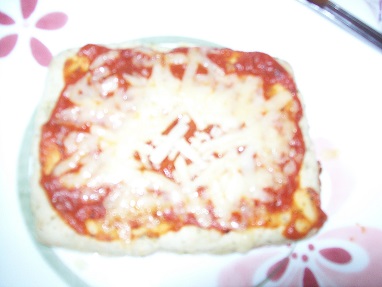 A dessert…all desserts (and breakfasts for that matter) is all good (to me).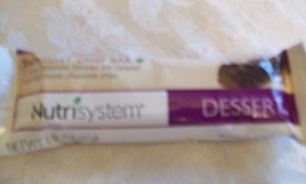 Two elements that are crucial to ANY weight loss plan is drinking water and working out. And it's all been said before; however, it's SO TRUE! I've learned to drink enough water during the day in order to keep losing. That's been difficult for me due to the simple fact that I'm not that crazy about plain water. Yes, I've tried the flavored water; I don't like them! lol
I've slowly learned to actually like water. However, it has to be cold. I've heard a lot of people say they like "tap" water; well I don't 😉 I've noticed on the specific days that I didn't drink enough water, those pounds didn't move. If you're trying to lose weight, drink plenty of water!
Recently, we were at Applebee's, and I ordered water with lemon (2 wedges). It was really refreshing. When we go there now, I always order the (half) chicken Caesar salad. I love it! Then when we get home, I'll eat my Nutrisystem dessert. Their desserts are pretty darn good considering it's "diet" food.
Something that I just realized…I've basically given up red meat! Not that I actually crave it
I've recently started back with my workouts. I get up at 5 AM, (excluding weekends) to get it out of the way and also get an early start with my work day. I'm being very honest here; sometimes it's extremely difficult to make myself get up when my phone alarm goes off! I do give in at times and sleep in. However, it just gets me down knowing that I was lazy that day! So, it's just better all around if I just get up and get it done. 🙂
What am I going to do "when, NOT if" I get to my goal weight? How am I going to maintain? Hmm… Well, for starters, I'm going to keep working out and drinking water. In addition, I will stay with my small portions and eat healthy foods in general. This will also include snacks in between meals to keep my metabolism going good.
I think the most important thing I've learned is that metabolism is the whole key to losing the weight. And it all makes perfect sense; I knew it did all along…just me and laziness, I guess that's my excuse. lol
Drink plenty of water, don't starve, eat healthy at meal time and snacks in between meals, and workout
I'm placing myself accountable to everyone that reads this blog post! LOL
Hmm, well the most important person is me…
I'm going to be accountable to me. 🙂
I'm also putting my walking shoes back on and getting back to my walks (in between helping Anna with Cheyanne and Wyatt)
So there you have it, a little about Nutrisystem and also about me.
I hope the next important blog post will be about my new grandbaby with pics!!! 🙂
As Promised, The Article About Preservatives is Here
You can also access the Nutrisystem site Here

Copyright © Nutrisystem :: Grandma's Home Blogger Place :: All Rights Reserved
The following two tabs change content below.

Tammy Embrich
-- Full time work from home, writer, blogger, Avon representative, and LOVES playing with makeup. You can find her on Youtube as well. She is the proud grandmother of 2 wonderful grandchildren. You can visit Tammy at
MakeUp Products Online
. You can also subscribe and follow Tammy's Makeup and Beauty videos
Here
.