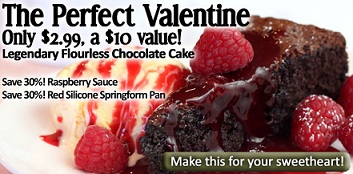 Suggestions for Your Sweetheart

From Dennis Weaver Of The Prepared Pantry
I've been married for 33 years to Merri Ann. She's the light of my life. My joy is to please her. She can't eat wheat but I can make her a Legendary Flourless Chocolate Cake. I'll drizzle it with raspberry sauce and top it with raspberry whipped cream with a touch of cream cheese added.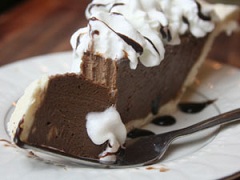 Make a chocolate pie. See these recipes. A chocolate pie is a great choice for your sweetheart. Choices include a French Silk Pie, a Mississippi Mud Pie, and more. (You can make a Mississippi Mud Pie from a mix.)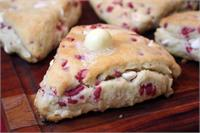 Make Raspberry White Chocolate Scones. Here's breakfast on Valentine morning, absolutely divine. Read the reviews. "The tastiest, flakiest scone I've ever baked/eaten . . . worth every calorie!" Make Raspberry White Chocolate Scones for only $4.99, Regular $7.25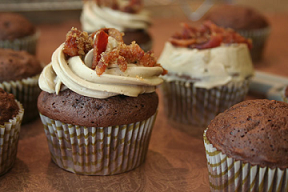 Make Cupcakes. Yesterday we made raspberry chocolate cupcakes with raspberry filling and raspberry cream cheese frosting. The day before, we made the cherry version. If you want to go really special, make Maple Bacon Cupcakes. See how to make these cupcake recipes.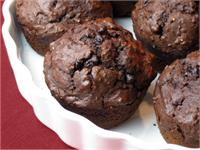 Make Chocolate Lover's Muffins. These are a breeze—just add water. They're made with famous Ramstadt Breda cocoa and mini chocolate chips. Make Chocolate Lover's Muffins for only $4.99, Regular $6.99.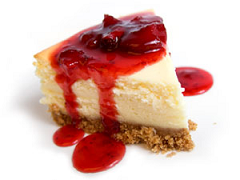 Make a cheesecake. Cheesecakes are easier than they look. We have dozens of recipes including no-bake cheesecake recipes. Our favorites include White Chocolate Cheesecake and a German Chocolate Cheesecake

Copyright © Dennis Weaver :: The Prepared Pantry :: Grandma's Home Blogger Place :: All Rights Reserved
The following two tabs change content below.

Tammy Embrich
-- Full time work from home, writer, blogger, Avon representative, and LOVES playing with makeup. She is the proud grandmother of 2 wonderful grand blessings. You can visit Tammy at
MakeUp Products Online
.