Grandma's Home Blogger Place
GRANDMOTHERS    ARE   JUST   ANTIQUE   LITTLE   GIRLS
Grandparenting Articles :: Parenting Articles :: Tips :: Experiences 
Welcome…
We offer a diverse collection of grandparenting articles, grandparenting tips, parenting issues and articles, personal grandparenting experiences, brags, lots of photos, giveaways, reviews, and much more! A little bit of everything. So if you are a grandmother/grandfather, a parent, or just someone searching for grandparenting tips and advice, this is the place to be.
See our Contributors Page to see who participates and blogs here. These group of Grandmothers are intelligent passionate bloggers who desire to share with you many resources that will answer a vast array of questions you may have about grandparenting and parenting in general as well.
This information is also paralleled with lots of free goodies, fun, and focuses on real advice that Grandmothers search for daily.
~*~*~*~*~*~*~*~*~*~*~*~*~*~*~
Grandma's Home Blogger Place 

Recent Posts

are in the middle column
If You Like a Post, Join In On The Conversations 

~*~*~*~*~*~*~*~*~*~*~*~*~*~*~
Just a few hightlights of Grandma's Home Blogger's Place…
Featured Ad Spot
Grandmothers Can Earn Money This Way Too!
Great Paid Surveys Resource – Highly Recommended! :: Free Membership
Survey4Profit.com is now part of Vindale Research
–> Review products and take simple online surveys
–> Make a difference by sharing your opinion
–> Receive up to $75 per survey completed
–> Choose to keep the products that you review
Get Started Today!
*~*~*~*~*~*~*~*~*~*~*~*~*~*~*~*~*~*~*~*~*
Advertising Space Available Now
~*~*~*~*~*~*~*~*~*~*~*~*~*~*~
Featured Article
The Story Of The Last Zucchini Cookie – Monthly Food Column

Zucchini squash grow to the size of boats. That's not the real problem; there are so many of them. It seems that everyone in the valley is awash with them. And every year, we wish we had more zucchini recipes.
My mother made an applesauce cookie that was cakey and moist. She loaded it with raisins and nuts sometimes and sometimes chocolate chips. I loved those cookies. I wanted to…
~*~*~*~*~*~*~*~*~*~*~*~*~*~*~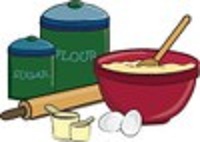 Featured Recipe For February
Singing Cake
Ingredients
1 cup butter
2 cups brown sugar
3 eggs, separated
2 squares bitter chocolate, melted
1 cup raisins
2 teaspoons Watkins cinnamon
1 teaspoon Watkins cloves
4 cups sifted flour
1 cup strawberry jam
1 cup chopped nuts
2 teaspoons Watkins baking powder mixed in 1 cup buttermilk
Directions
Cream butter and sugar. Add egg yolks and stir. Add melted chocolate and stir. Add raisins. Add cinnamon, cloves, and flour, stir. Stir in nuts and jam.
Now add the baking powder to the buttermilk and quickly stir into the cake mixture. Fold in the stiffly beaten egg whites.
Quickly pour mix into angel food cake pan which has been sprayed with Watkins Cooking Spray and floured. Bake at 350 degrees until cake stops singing, about 45 minutes.
Make sure you time this so your guests are present during the baking. Once the cake is baked, the effect is over.
Darlene
http://www.watkinsonline.com/ddemell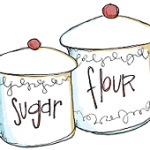 Enjoy!~~
Copyright © :: Darlene Demell :: Grandma's Home Blogger Place :: All Rights Reserved

Copyright © 2010 – 2014 Grandma's Home Blogger Place All Rights Reserved
The following two tabs change content below.