Grandma's Home Blogger Place
GRANDMOTHERS    ARE   JUST   ANTIQUE   LITTLE   GIRLS
Grandparenting Articles :: Parenting Articles :: Tips :: Experiences 
Welcome…
We offer a diverse collection of grandparenting articles, grandparenting tips, parenting issues and articles, personal grandparenting experiences, brags, lots of photos, giveaways, reviews, and much more! A little bit of everything. So if you are a grandmother/grandfather, a parent, or just someone searching for grandparenting tips and advice, this is the place to be.
See our Contributors Page to see who participates and blogs here. These group of Grandmothers are intelligent passionate bloggers who desire to share with you many resources that will answer a vast array of questions you may have about grandparenting and parenting in general as well.
This information is also paralleled with lots of free goodies, fun, and focuses on real advice that Grandmothers search for daily.
~*~*~*~*~*~*~*~*~*~*~*~*~*~*~
Grandma's Home Blogger Place 

Recent Posts

are in the middle column
If You Like a Post, Join In On The Conversations 

~*~*~*~*~*~*~*~*~*~*~*~*~*~*~
Just a few hightlights of Grandma's Home Blogger's Place…
*~*~*~*~*~*~*~*~*~*~*~*~*~*~*~*~*~*~*~*~*
Sponsored Resources
Featured Ad Spot
Scrapbook A Spiritual Legacy

Leave Your Spiritual Legacy for Your Child/Grandchild

Tell them your stories. Share your faithfullness to God through prayer and scriptures of the Bible through a scrapbook of faith.
It's time to make a difference in the people that you love!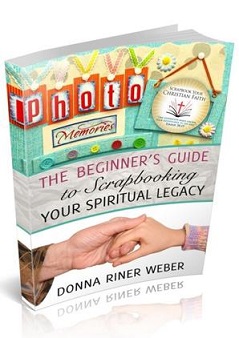 Scrapbook Your Christian Faith is designed to help you save time and money and help you share your message of Faith with your loved ones.
By: Donna Riner Weber
You do not have to be artistic to create a faithbook! =)
Find Out More Here!
*~*~*~*~*~*~*~*~*~*~*~*~*~*~*~*~*~*~*~*~*
Advertising Space Available On May 1, 2015
~*~*~*~*~*~*~*~*~*~*~*~*~*~*~
Featured Article
Faithbook: 3 Simple Ways to Scrapbook Your Christian Faith for your Spiritual Legacy

By: Donna Riner Weber – A grandmother and a strong woman of God! =)
Nana, MeMa, Gigi, Granny, whatever your AKA, God has a divine mission for YOU!
When the Israelites had been in the wilderness 40 years, God told Joshua that Moses was dead and he needed to get his people ready.
Joshua listened to God, prepared his people and led the new generation into the Promised Land.
The Grandmothers Bible compares us (Grandmothers) to…
~*~*~*~*~*~*~*~*~*~*~*~*~*~*~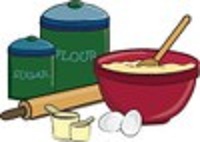 OVER 500 Crockpot Recipes For Winter and Convenience!
Cook Things Up In A Delicious Way!
OVER 500 Crockpot Recipes – (Hand Selected For You)
Plenty of recipes to soothe and warm you on those cold, snowy days.


You'll drool over more than 500 of the best Crockpot recipes, perfectly organized into categories like…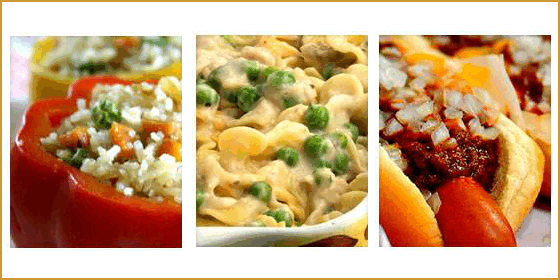 *Main Dishes (325 recipes)
* Side Dishes (82 recipes)
* Beverages (4 recipes)
* Desserts (65 recipes)
* Variations (33 recipes)
There are way too many recipes to list. This collection has over 500 handpicked recipes to choose from, and they're easy to browse and navigate with huge colorful photos!

Get All Those Juicy Recipes –
Here
Enjoy!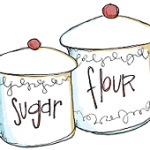 Copyright © :: Simple Joys Of Grandparenting :: Grandma's Home Blogger Place :: All Rights Reserved

Copyright © 2010 – 2015 Grandma's Home Blogger Place All Rights Reserved
The following two tabs change content below.