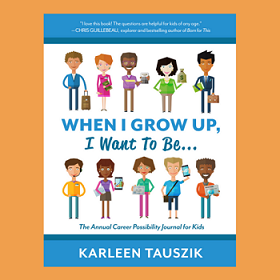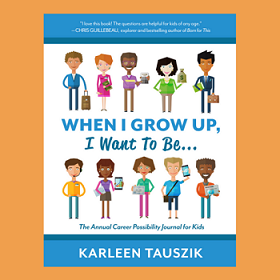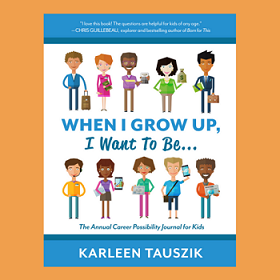 By: Karleen Tauszik
When you look back over your years of employment, how do you feel? Did you enjoy your jobs? Were they a good match for your talents and skills? In retirement, do you find yourself pursuing new interests while wondering Why didn't I do this sooner? Can you help your grandchildren stay focused on their own individual talents and interests, and help steer them on a more satisfying career path than the one you perhaps had? Fortunately, the answer is yes! 😀
Enthusiasm
First, be open to your grandchildren's enthusiasm. By age six, children realize that they are a separate entity from their parents. They're usually eager to show off what they're good at. Also, by that age, they realize that they will eventually grow up and have some sort of work to do. Adults are often asking them, "What do you want to be when you grow up?", so this is something they often consider as they look around and observe the many jobs that people hold.
But, of course, from a child's perspective many jobs look fun and glamorous when in fact, they are not. Kids may dream of working as a tightrope walker, or a ballet dancer, or a basketball player, or a counter clerk at their favorite fast food restaurant. They don't take risk, training, or pay rate into consideration.
Discussion
Second, take time for discussion. Their naivete doesn't mean you can laugh at their ideas. Responding with, "Don't be silly!" or "You can't be that!" will shut down communication, and it tells them there are right and wrong answers to the "What do you want to be?" question. That can steer them away from their true interests and talents.
Instead, ask, "What part of that job do you think you'd like?" When you discover the main attraction of that dream job, you can then discuss it further, talking about how certain talents they have could be a good match, and suggesting other job ideas that would use those talents. Also, in an age-appropriate way, discuss your own career path—what went well, and where you could have done better in your job decisions.
Encouragement
Third, emphasize their interests and areas of giftedness. Make comments such as, "You're so good at…" or "Not everyone can do that as easily as you do." Often, we don't see our own skills as particularly outstanding, but reminders like these can help kids remember what they're good at. Encourage their talents whenever the opportunity arises. And when it's time to buy gifts, find books or toys that will reinforce their skills and plant seeds for a future career.
Currently, studies repeatedly show that over half of all Americans dislike their jobs. We certainly don't want those dismal statistics to continue for our grandchildren. If you stay open to their enthusiasm about jobs, discuss their ideas, and emphasize their talents, you'll be helping to steer them toward a successful and fulfilling career that's a great match for their unique talents and interests.
———————————————-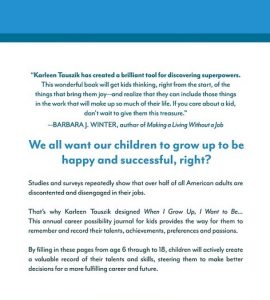 Karleen Tauszik is a former Human Resources professional who always posted her performance reviews on the refrigerator for her three kids to see. (They all grew up into careers that they love.) She's also the author of a dozen books, mostly for children, ages 8 to 12. The goal of her latest book, the career possibility journal titled When I Grow Up, I Want To Be… is to change the current dismal job satisfaction statistics for the next generation. The goal of her fiction books is to get kids to LOVE reading. Learn more at KarleenT.com.
The following two tabs change content below.

Tammy Embrich
-- Full time work from home, writer, blogger, Avon representative, and LOVES playing with makeup. She is the proud grandmother of 2 wonderful grand blessings. You can visit Tammy at
MakeUp Products Online
.