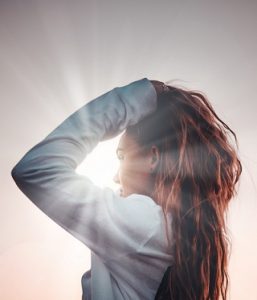 For women and Grandma's in particular, sudden hair loss can be a source of considerable anxiety. It's common in men, but just isn't expected by a lady who's gone through most of her life with a fine head of hair. But it happens to women as they age in all ethnicities and every walk of life. Instead of fixating on the problem or feeling like a victim, modern women have a number of solutions to for coping with the problem. <3
Causes and Compassion
Unexpected female hair loss can be caused by any combination of factors. This can include genetics, high stress levels, dietary changes, medications, illnesses like lupus or cancer, menopause, and hypothyroid problems. One way to cope with the distress is to talk it through with friends or loved ones. You could even find support groups and sympathetic ears through social media by enquiring at your local hair pharmacy, or a salon like Detour Salon & Detour The Store. The important thing is that you find a channel for venting your emotions and gaining support and acceptance.
Natural Stress Relief
There are natural ways to cope with the anxiety and encourage new hair growth. If you're suffering from an illness or even high stress, you should see a professional to treat the underlying problem first. Some forms of hair loss are reversible and some are not. You should at the least embark on a program of stress-relief. Take some time during the day to meditate, enjoy a cup of chamomile or green tea, or just cuddle with a pet. A little exercise is also a great help. You might also consider a range of dietary supplements, thought to support a healthy scalp. 😉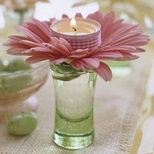 Alternative Treatments
Consider products such as Propecia or Rogaine. Minoxidil, for example, is specifically made for women. There are also products called anti-sebolytic scalp treatments to clean and revitalize hair follicles. Scalp massagers and both over-the-counter and prescription shampoos created to treat thinning hair are available. Other alternatives include hair plugs, hair transplants, and similar remedies that work for women as well as men. Consult a dermatologist to see what other options might be helpful for your personal circumstances.
Hair Styling Salons
Check with your hairstyling salon and ask for suggestions. The right hair style, even if it's a little peculiar, can cover or distract from bald patches. They may also be able to apply new solutions like shake-in fibers or powders that seem to thicken hair or re-color patches of exposed scalp. You could ask about weaves, wigs, or even consider wearing a trendy hat when out in public. Most reputable hair salons will have experience with hair loss solutions.
There are both long and short-term solutions to coping with hair loss, both emotionally and physically, but it's a common problem. Help is available.
The following two tabs change content below.

Tammy Embrich
-- Full time work from home, writer, blogger, YouTube content creator, and LOVES playing with makeup. She is the proud grandmother of 2 wonderful grand blessings. You can visit Tammy at
MakeUp Products Online
.