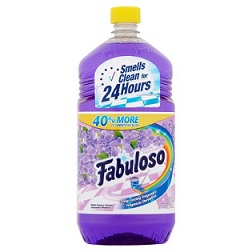 It's never too early to start in with spring cleaning. =)
I've been in an (unusual for me) cleaning mode with a passion! I've gotten a good start with it too. Most times, I'll be (all talk) with saying "I'm going to clean and organize my home this spring, or this year."
Well, it's NOT all talk this time around. I'm actually checking quite a few things off the (big to-do list). My plan is to finish all projects by the end of (this month), February. 🙂
I may not get each and every thing done by then, however, I'm making it my mission to do so! Just know; it will eventually ALL get done!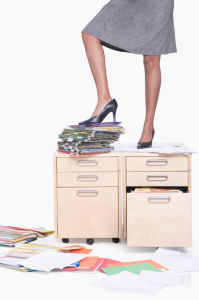 The cleaning bug bit me when I found a (new for me) cleaner and air freshener. Guess it gave me most motivation for cleaning.
Have you heard of Fabuloso?
I fell in love with it! The aroma of this cleaner is amazing. It's also an excellent cleaner for a colossal of things. My list for you below:
Counters
Wood Floors
Windows and Mirrors
Cars/Trucks
Bathtubs and Toilets
Laundry
Appliances
Carpeting
It's now a main staple in my home. I have a spray bottle under both my kitchen and bathroom. LOVE this stuff! <3 I use the Lavender scent. My home smells so much nicer and fresher due to Fabuloso. Plus, it gets it good and clean.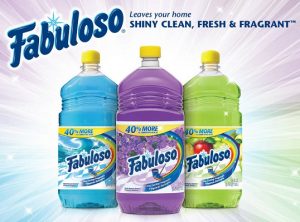 Below referrence and credited:
https://www.reference.com/home-garden/ingredients-fabuloso-contain-b2b456cc87bbfca4
Basically, Fabuloso ingredients contain water, sodium dodecyl benzene sulfonate, and fragrance. The variety of scents also include added baking soda, pine oil extract and bleach alternative.
Anyway, I'm in rare form with the cleaning and organizing, trust me when I say (rare form)! lol
I'm currently cleaning and organizing my office, as well as cleaning out cabinets and drawers throughout the rest of my home. I'm feeling amazing as I get things done!
I created a video about it =)

The following two tabs change content below.

Tammy Embrich
-- Full time work from home, writer, blogger, Avon representative, and LOVES playing with makeup. She is the proud grandmother of 2 wonderful grand blessings. You can visit Tammy at
MakeUp Products Online
.