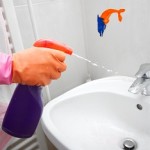 Cleaning and decluttering is all fine and good, however, when it comes to your grandkid's things, you need to be aware of any boundaries set.
Boundaries set by your kids needs to be followed and respected.
For some grandparents…that may be a big issue
Some grandparents have a (natural) habit of cleaning and decluttering. Could it be that most grandmothers have this trait in their character? There are many Grandmas that have this natural need to clean and organize; even in their children's rooms.
However, this could easily turn into a heated debate fast and furious!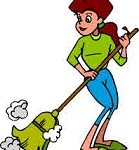 Some people have a huge issue with their parents who just straighten up, or perhaps, take out the trash. I say, that's going a tad bit too far in my book. However, there again; there are boundaries. 😉
This could be a major disaster if you have two children sharing a room…especially if the older child is up in their teen years. It's natural for (some teenagers) to have a certain feeling and obsession about "their stuff," and to be quite vocal about it!

So…what does this mean for grandparents that have an over-powering urge to clean and tidy up?
Below are (6) things to consider for grandparents that have an oever bearing need to clean, tidy up, or declutter.
1.
Know and respect boundaries
2.
Keep the lines of communication open at all times with your kids
3.
Always listen to what your grandkids have to say; regardless
4.
Always clean up (after yourself) with any messes made in the house (by you). There are those that don't bother 🙁
5.
Try to encourage your grandkids to clean up after themselves; especially in their own bedrooms. Your kids will begin to notice the tidyness 🙂
6.
If you're an old fashioned grandma, always refrain from your need to organize, pick up scattered clothes, and even doing laundry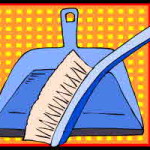 According to your kids, you are there for one purpose. That is to love, nurture, and take care of everything that pertains to your grandkids; period!
I know that's blunt, however, things have changed since back in the day when (most things) were accepted and grandparents had a say in how their grandkids should be raised and taught.


The following two tabs change content below.

Tammy Embrich -- Full time work from home, writer, blogger, YouTube content creator, and LOVES playing with makeup. She is the proud grandmother of 2 wonderful grand blessings. You can visit Tammy at
MakeUp Products Online
.