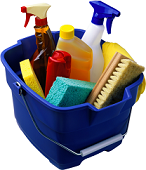 Having the grandkids over can only mean one thing – cooking and baking activities! 🙂
And of course after all the fun and laughs, you will have to take care of the mess left in the kitchen.
Take advantage of the bonding time to also encourage the kids to help out in cleaning the kitchen. That way you are also imparting them good discipline on cleaning up after themselves as a habit.
~*~*~*~*~*~*~*~*~*~*~
Homemade Dishwasher Detergent
For your very own homemade dishwasher detergent, you will need to mix these ingredients in a large bowl: one cup of salt, at least two to three cups of baking soda, and another cup of borax.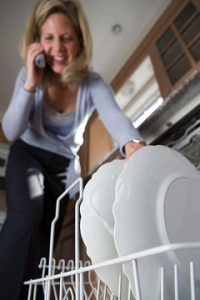 Put it in a seal-tight container. Use two tablespoons of this mixture at most (but one tablespoon should be enough) and mix it with vinegar.
Kitchen Floor Cleaner
Kitchen floors are always a mess after having a baking session with the grandkids. Removing those drips from the cookie batter off the floor may be tricky but with this floor cleaner, it won't be a problem. The entire ingredients you need for this cleaning alternative are one gallon of hot water, ¾ cup of olive oil and ½ cup of lemon juice. This cleaning solution works well for wood type floorings. For a much basic floor cleaner, you can mop those dirt and stains away using just a gallon of hot water mixed with enough white vinegar.
It's an unlikely floor cleaning agent but it will effectively kill off those bacteria as well as sanitize your floors.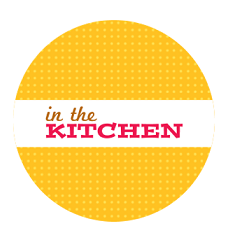 Homemade All-Purpose Cleaner
Making your all-purpose cleaner can be easy with these few natural ingredients. Mix together half a cup of vinegar and ¼ cup of baking soda into a large container with two liters of water. You can use this cleaning solution to leave your countertops neat and germ-free. The acidity of the vinegar can help you disinfect most of the surface area of your kitchen. Now you wouldn't have to worry about your grandkids getting unknown germs.
Lemon Juice and Salt Paste
Lemon juice or any particular citric juice mixed with enough salt to make a paste can make a good effective cleaning solution. This cleaning solution is perfect for disinfecting and polishing your stainless steel sink and kitchen counters. This lemony paste can make do with most of the messes stuck in any of your kitchen surfaces. With the help of the lemon's acidity combined with kosher salt, it can remove grease, oil, and any sticky substance off those counters.
They are also effective in removing those oily marks in pot handles and sink faucets.
Lemon Peels and Vinegar Dishwashing Liquid
Don't throw away those lemon peels just yet. You'll find that you can still use those lemon peels for making another cleaning solution – an alternative for your dishwashing liquid. Store those lemon peels in a large mason jar filled with vinegar. Leave it to set for up to two days at most. After the two days is up, transfer the lemon vinegar liquid into another container (you can reuse old dishwashing liquid bottles, if you have any) that is half filled with water and a few drops of essential oil or lavender oil. That's it. It's great to use for removing those sticky mac and cheese off the pan and cleaning that thick batter in your mixing bowls.
These are just some of the great cleaning recipes you can make at home, that way you can also teach your grandkids when they're much older. Efficiently making use of your family bonding time while teaching them a few good tricks that are useful for when the occasion calls for it in the near future.
Sean Si is the Marketing guy of Electrodry Carpet Cleaning in Gold Coast. He is the go-to guy when it comes to the latest home improvement tips. When he's not busy, he writes about guides on a healthy home and life, and spends quality time with his family and friends.
Copyright © Sean Si :: Grandma's Home Blogger Place :: All Rights Reserved
The following two tabs change content below.

Tammy Embrich
-- Full time work from home, writer, blogger, YouTube content creator, and LOVES playing with makeup. She is the proud grandmother of 2 wonderful grand blessings. You can visit Tammy at
MakeUp Products Online
.