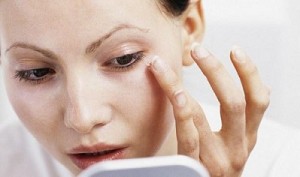 Many women from all ages enjoy relishing themselves in getting professionally beautified every 2 to 3 weeks. This can involve getting nails, (both fingernails and toenails), hair, eye brows, tattoos and even professional messages. If every woman did all the above, it could, of course, get mighty expensive. Definitely too extravagant for my pocket book to keep up with the maintenance with all the above!
Does this grandmother get her nails done?
Yes, she does; approximately every 2 1/2 weeks. It depends on how fast the nails grow out. Most of the time, they grow fast. Eating various types of yogurt will for sure make them grow quickly, in addition to hair; just like taking prenatal vitamins. I do take prenatal for my hair. 🙂
Some grandmas are retired and fixed on a low income with their social security and small pension checks. Don't get me started on amounts of pension checks. I'll just say this; for most people, they don't make enough pensions for themselves for the length of their occupations. In fact, it's down right unfair for the small amounts for all the hard work they put in.
There, I'm now off my soapbox! lol =)
In a nutshell, some grandmothers just can't afford to get pampered like that all the time. However, it does a woman good to treat herself to get pampered and prettied up once in awhile; especially if they are going somewhere special, or even a granny's night on the town. Getting pampered seems to bring out not just the beauty in grandmothers; but the inside beauty as well.
I say if you can afford getting your nails done, or a pedicure done…or what have you, (and you love the way it makes you feel inside and out), do it!
My sister and I did just that while she stayed with me for 3 weeks of back surgery recovery. We went and got a pedicure together…Second pedicure for me. They are indeed nice! 🙂
See our beautified feet below! lol 🙂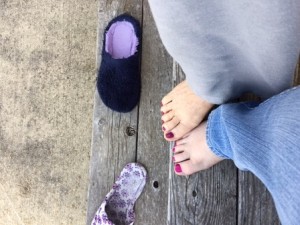 The following two tabs change content below.

Tammy Embrich
-- Full time work from home, writer, blogger, YouTube content creator, and LOVES playing with makeup. She is the proud grandmother of 2 wonderful grand blessings. You can visit Tammy at
MakeUp Products Online
.