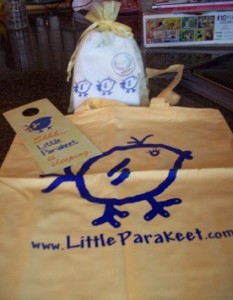 Little Parakeet, TwoSees By: Dotti Templeton

Moms, Make Life Easier On Yourself AND Baby!

When babies get to around age 3 to 5 months and on up, it can be a challenge to change their diaper…I bet YOU can relate!! I've watched my daughter in law change our grandchildren standing up many times!

A special toy can help considerably when checking diaper and changing, OR SOMETHING ELSE… 🙂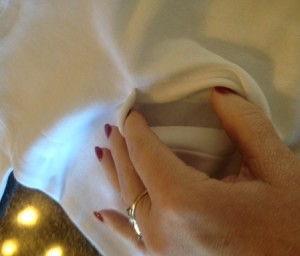 With TwoSees, life is so much easier on both Mom and baby when just peeking in a diaper for
#2! Yes, TwoSees is the greatest invention ever for JUST THAT LITTLE PEEK FOR POOPS!
What Are TwoSees??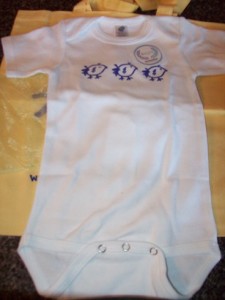 TwoSees is the version of a onesie with a special and convenient, little rear flap to check baby for poops. With this product, you don't have to completely undress baby. How clever is that!!! The onesies are super soft, just right for a baby's skin. Another cool feature is an udjustable neckline, which is a breeze to get on and off.
The video below will shed some light
Video – TwoSees on Sonoran Moms TV
Brand New On The Market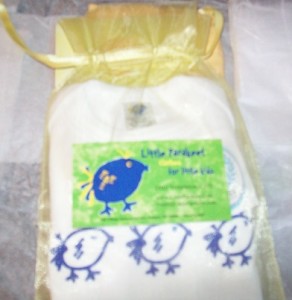 The TwoSees onesies come in an attractive organza bag. Dotti also includes a "Baby is Sleeping" doorknob hanger as a special, free gift to you. 🙂
Wait, there's more! In addition, Dotti includes a FREE, bright yellow tote. This tote conveniently serves as a gift bag. A no-brainer for wrapping the gift for that special mom on your list!
TwoSees can be a nice gift for a first-time mom, a daughter, granddaughter, or just a friend. Or perhaps consider this one-of-a-kind product for YOURSELF! Why not, you and baby deserve it! 🙂
VIDEO BY DOTTI BELOW
ABOUT DOTTI – For The Most Part – Taken From The Website
Dotti is the creator of TwoSees and the Chief Executive Grandma for Little Parakeet.com. She is a stay-at-home mom, and worked for non-profits, owned a photography business, sold life insurance, among other endeavors over the years. Dotti and her husband Art decided to start the business of TwoSees in 2013.
Their granddaughter Cassidy was the inspiration for the business, and their grandson Ethan was the model.
Moms will Love TwoSees!
You can find Dotti on FaceBook too. 🙂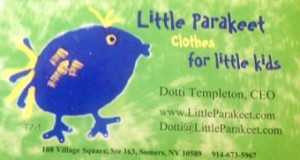 ~*~*~*~*~*~*~*~*~*~*~*~*~*~*~*~
The Giveaway Prize
The prize giveaway will be THREE gift TwoSees in an organza bag, in size 6-12 months (OR) 12-18 months. You will also receive the (free) door hanger and tote!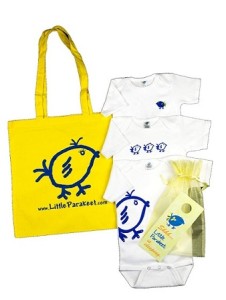 HOW TO WIN
Please Note: – The First Three Are Mandatory for Successful Entry or It Doesn't Count 😉
1. Follow/Like TwoSees on Facebook – https://www.facebook.com/TwoSeesbyLittleParakeet
2. Follow my blog Via Networked Blogs – (Middle Column)
3. Make comment….You must introduce yourself and leave your name and email
4. Extra Entry… Tweet giveaway and leave comment with your URL of the tweet — May Tweet Daily – Tweet This:
"TwoSees By Little Parakeet Review & Giveaway -(Ends March 10th) #giveaways #reviews #babies #contests https://bit.ly/LjNcBI"
5. Extra Entry… Blog about giveaway and leave comment with your URL of the post
Good Luck!!
Does Not Ship To Canada…SORRY!
This Giveaway Will End On March 10th!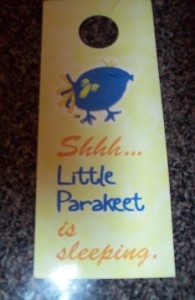 Copyright © TwoSees :: Grandma's Home Blogger Place :: All Rights Reserved
The following two tabs change content below.

Tammy Embrich
-- Full time work from home, writer, blogger, YouTube content creator, and LOVES playing with makeup. She is the proud grandmother of 2 wonderful grand blessings. You can visit Tammy at
MakeUp Products Online
.