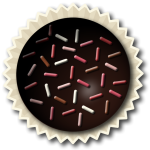 This was a FUN one, and I was so delighted to get the chance to do the review! 🙂
Easy DIY Cake Pops Kit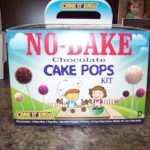 From Cake it Easy Pops.com
These were so fun to make and actually made me want to get back to holiday-mode! lol :p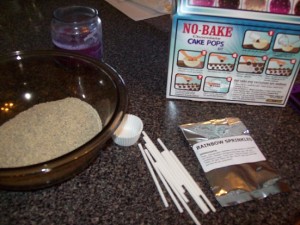 In fact, just as I posted on Facebook yesterday, I was singing "Happy Holidays" while making them!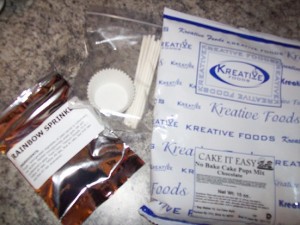 Below is what the DIY kit includes:
* No Bake Cake Pops Mix in Chocolate
* Rainbow sprinkles
* 10 cake pop sticks
* 10 paper cupcake liners
* A paper mat to work on
Very user-friendly and easy to make, in just 30 minutes!
Note: My batch made 14 🙂
You Will Need a Little Water and Oil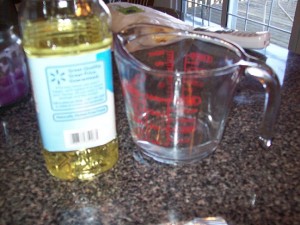 Instructions On Back Of The Box…How Cool Is That!! 🙂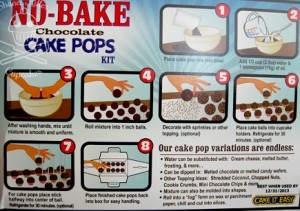 Roll ~ Shape ~ Decorate ~ Enjoy!
They really do taste great!!! 🙂
I wish my grandson was a little older to help me make these…would have been so much fun! I'll have to remember these and order some on the website a couple of years down the road. He will love it!!!
My ONLY recommendation is… Put them in the fridge for about 2 hours, versus 30 minutes before putting the sticks in…as I found them a little too crumbly and easy to fall apart.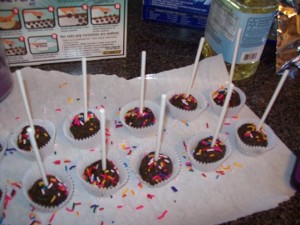 There are more flavors and variations to choose from…
Water can be substituted with cream cheese, frosting, melted butter and many more delicious ingredients. Cake balls can be dipped in some melted chocolate or candy wafers…I know, sounds delish!!
Other choices could be shredded coconut, nuts, cookie crumbs of any kind, chocolate chips and MORE!
TIP: The chocolate balls can be formed into any shape of your choosing…such as hearts, or anything you like. 🙂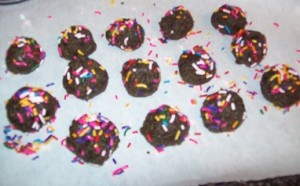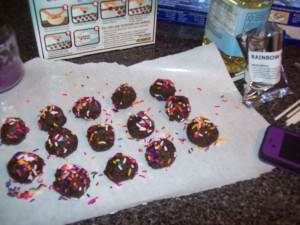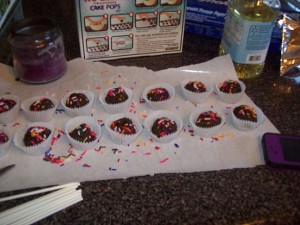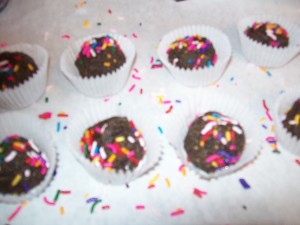 Inside The Box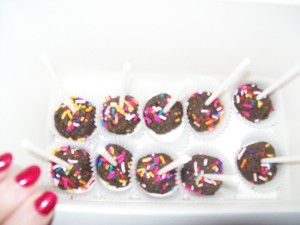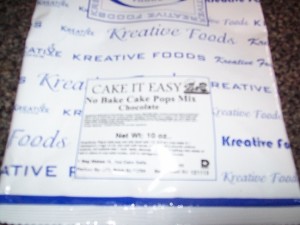 My Grandson! Isn't he handsome?!! 🙂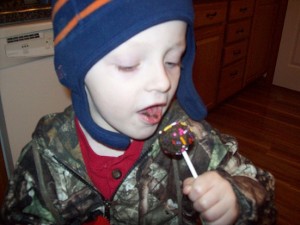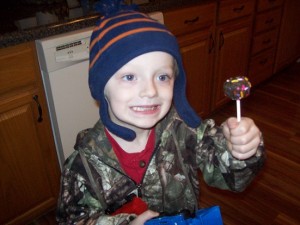 Visit Cake It Easy at http://cakeiteasypops.com/
Visit them on Facebook Here
Visit them on Twitter Here
You can also grab them on Amazon!

Copyright © Cake It Easy Pops :: Grandma's Home Blogger Place :: All Rights Reserved
The following two tabs change content below.

Tammy Embrich
-- Full time work from home, writer, blogger, YouTube content creator, and LOVES playing with makeup. She is the proud grandmother of 2 wonderful grand blessings. You can visit Tammy at
MakeUp Products Online
.