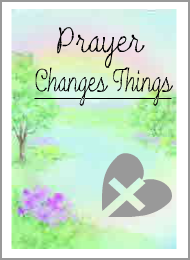 I opened up my Bible this morning. For some reason, Matthew 11 Verses 1 through 5 caught my attention! Obviously, the Lord wanted me to see these scriptures on miracles and healing.
I DO believe and have a few stories that supports true miracles. 🙂
Matthew 11:1-5
And it came to pass, when Jesus had made an end of commanding his twelve disciples, he departed thence to teach and to preach in their cities.
Now when John had heard in the prison the works of Christ, he sent two of his disciples,
And said unto him, Art thou he that should come, or do we look for another?
Jesus answered and said unto them, Go and shew John again those things which ye do hear and see:
The blind receive their sight, and the lame walk, the lepers are cleansed, and the deaf hear, the dead are raised up, and the poor have the gospel preached to them.
A Few More Scriptures
From – King James Bible Verses Online
Acts 16:18
And this did she many days. But Paul, being grieved, turned and said to the spirit, I command thee in the name of Jesus Christ to come out of her. And he came out the same hour.
Acts 19:11
And God wrought special miracles by the hands of Paul
Exodus 14:31
And Israel saw that great work which the LORD did upon the Egyptians: and the people feared the LORD, and believed the LORD, and his servant Moses.
Hebrews 2:4
God also bearing [them] witness, both with signs and wonders, and with divers miracles, and gifts of the Holy Ghost, according to his own will?
1 Corinthians 12:9
To another faith by the same Spirit; to another the gifts of healing by the same Spirit
Hope You Have A Blessed Week! 🙂

The following two tabs change content below.

Tammy Embrich -- Full time work from home, writer, blogger, YouTube content creator, and LOVES playing with makeup. She is the proud grandmother of 2 wonderful grand blessings. You can visit Tammy at
MakeUp Products Online
.