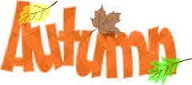 I'm going to be quick today and however, leave you with one thought.
I know this is a fun day for the kiddos. And I'm extremely excited about my grandson entering my doorstep tonight. In fact, I can't wait! LOL 🙂
However, the devastating news of the Washington/New York storms darkens many, many lives and homes. I really didn't want to put a damper on this fun and festive day.
(For some, however I'm not a huge Halloween person)
Still I wanted to put a thought into my readers' ears and eyes. I was watching the news last night…and that's not something I normally do! LOL
Hello Tammy!! You Need To Watch The News Once In Awhile To See What's Shaking!! 😮
No Pun Intended 😉 I was just in AWWW! Prayers are needed for all those people!!! 🙁
A lot of people think, this can NEVER happen to them! As with a lot of things. And I said, I'd keep this post short??! I promise. lol
If you're reading this post, I surely hope YOU have not been affected!
I can think of 5 (online) friends just off the top of my head that I've been questioning and praying for.
Just one thought…PRAY for them!
Please stay safe tonight through your Halloween travels, Happy Autumn. 😉
The following two tabs change content below.

Tammy Embrich
-- Full time work from home, writer, blogger, YouTube content creator, and LOVES playing with makeup. She is the proud grandmother of 2 wonderful grand blessings. You can visit Tammy at
MakeUp Products Online
.