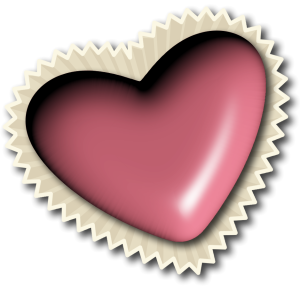 From The Prepared Pantry
Secrets to getting your grandkids to always beg for more! 🙂
More Than Pretty Valentine Cookies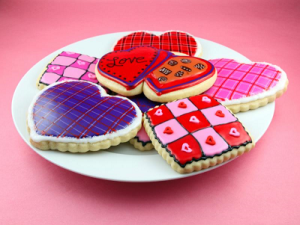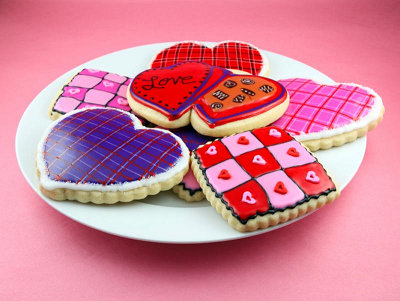 Secret #1 is the flavor
We sell sugar cookie mixes that taste very good like key lime, cherry, lemon, and raspberry. The secret is in the frosting. If you put the flavor in the cookies, much of it bakes out. So we put most of it in the frosting. That makes them exceptionally good.
Secret #2 is the meringue powder
If you add a couple tablespoons of meringue powder to your frosting, it will dry with a shell on it–enough to keep the cookies from marring and sticking together. If you add more meringue powder, you have royal icing, the icing that is used to make the hard decorative flowers on wedding cakes.
More Sugar Cookie Tips…
Get the cookies off the sheet as soon as the pan comes out of the oven. Two bad things happen if you don't. First the cookies stick. (You can get by with a very lightly greased pan if you remove the cookies immediately.)
Second, if you don't take the cookies off immediately, they continue to bake on the pan. The become dry and hard.
If the bottoms of the cookies are brown, you baked them too long. They should be golden
Next On The List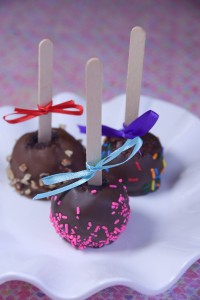 Check Out How to Turn Brownies into Brownie Pops in 15 minutes Here
Plus save up to 50% on these deals throughout the Prepared Pantry Site

Copyright © Dennis Weaver :: The Prepared Pantry :: Grandma's Home Blogger Place :: All Rights Reserved