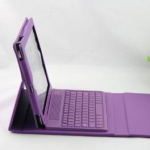 You may automatically think that you can't make legitimate money doing surveys. Maybe someone told you just that. Or maybe, you saw a post on a message forum, Facebook, or Twitter stating that paid surveys are a waist of time.
Whatever the case may be, I'm here to tell you that you CAN honestly earn legit money from home. Make money online is something we've all searched for at some point or another in our lifetime.
What If I Told You I Had (10) Website Links Where You Can Honestly Make Money Online Doing Surveys?
No worries about scams or any bad apples!?

Below Are 10 Legitimate Home Survey Opportunities
* – Swag Bucks
* – Paid Surveys At Home
* – Send Earnings
* – American Consumer Opinion
* – Global Test Market
* – Product Report Card
* – InBox Dollars
* – Paid View Point
* – Survey Spot
* – Survey Says.com