I had the privilege of hearing from Healthy Hearing about doing a sponsored review about their wonderful website and its features. 🙂
It offers pertinent information on hearing loss patients of all ages as well as the appropriate treatment as well as reviews.
I can't even begin to imagine not being able to hear. There are quite a few people in this world (from all ages) that are completely deaf. However, most people that are hard of hearing or almost completely deaf are naturally the elderly. And a lot of Grandparents for sure!
Speaking of the elderly, my father is 81 years old and he is extremely hard of hearing; so much that it's nearly impossible to talk to him on the phone. You have to literally yell on the phone when you're talking to him. At any rate, I wanted to share a heart-breaking story concerning my father in this review.
I took important time out of my busy days of working from home to make an abundance of phone calls as well as in-person visits to get my father a hearing aid (through the government) for the low price of $35. I ended up taking him (I think) for 4 visits just for evaluations, fittings, etc. (Keep in mind I live about an hour away from my Dad). We finally had the hearing aid. However, guess what? He would not wear it! That's right. LOL He says he's too nervous to mess with it. We've all attempted to help him work with it and I even made yet another appointment for the professionals to help him with it. Sadly, It did not work.
~*~*~*~*~*~*~*~*~*~*~*~*~*~*~*~*~*~*~
The
Healthy Hearing website
includes extraordinary studies, guidances and various briefings on many more than 4000 self sufficient hearing clinics. It's essentially the largest directory on the net today.
The Reviews Provided By Real Patient Experiences
The website also has excellent article content consisting of; Types of Hearing Tests for Children, Playing Sports with Hearing Loss, Traveling With Your Hearing Aids, Healthy Hearing Provides Communication Strategies to Cope with Hearing Loss, and Financial Assistance: Let Them Hear Foundation.
Hearing Loss and Treatment
Hearing loss can profoundly impact the safety of everyday living. If an individual's hearing loss is sever enough, it can prevent them from hearing danger signals. These signals consists of: danger warnings from your own car, railroad train crossings, police car sirens, bad weather alarms and the like.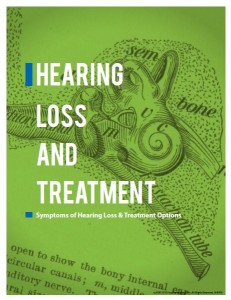 There is a free guide that offers guidance information and various hearing loss resources on the Healthy Hearing website.
This free guide offers evaluations in the "Types of Treatment" area after you are seen by your professional health care provider. There may be medication, surgery, or a hearing aid required. There is also an option for implants.
The free guide goes into in-depth details concerning the severeness of hearing loss; the treatments of surgeries, medications, hearing aids and implants. It also covers frequently asked questions and answers.
Like anything else, early detection may save your hearing; however, left untreated, your hearing loss can become permanent. It is suggested to have evaluations as soon as possible.
Healthy Hearing Free Guide Offers Information, Resources for Hearing Loss
Click HERE for the free guide!
Follow On Twitter: https://twitter.com/hearingaids
Like On Facebook http://www.facebook.com/healthyhearing
Healthy Hearing Virtual Seminar
http://www.healthyhearing.com/virtual-seminar
About Our Commitment to You
The Below Statements Are Taken Directly From The Source
Better hearing is not a destination, but a process. We hope that our educational resources improve your personal journey and/or the journey of a loved one.
We encourage and welcome your input so that we can continue to improve this process and help others. If you have any feedback, please feel free to contact us using our online form, or give us a call at (800)567-1692.
Contact
Healthy Hearing
PO Box 515381 #42919
Los Angeles, CA 90051-6681
800-567-1692
Copyright © Tammy Embrich :: Grandma's Home Blogger Place :: All Rights Reserved