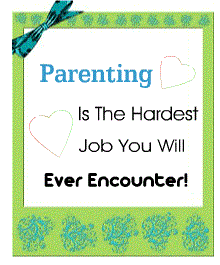 Of course, the following post accommodates Grandparents too. =)
Parenting is literally considered one of the toughest and most responsible jobs in the world. In fact, there is hardly anything more difficult, filled with doubt on every step of your child's upbringing and more tiring than that.
What causes most of the troubles is that parents need to consider just so many things. To have a child means to live in a whole different world. What you should do, before introducing yourself to some special case advice, is to first consider the general tips, which many years of research have proven to be effective.

Let's see some of them
Slow down – being a parent requires multitasking, but what you really need to take into consideration is how that can affect upbringing. By rushing everything with your child, you are removing a fine way for them to learn along the way.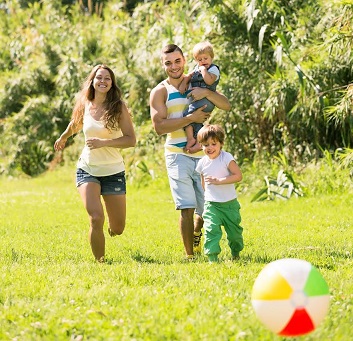 Take cleaning routines for example – you will obviously want to have everything back in order asap, but by slowing down and explaining every step of the process to your child, why it has to be done and what is done exactly, you can cultivate a sense of understanding and set a positive example for them.
Attention – children require undivided attention. Nothing else is more important, and yet it is alarming how many parents do not fully devote themselves to parenting and activities that surround everyday life. Turn off your phone and use the time to talk with your kid, play and bond with them. They really need it.
Learn the language of your child – according to psychologists, many parents misinterpret child behavior and "language". Children have their way of saying, articulating and expressing things and in learning how to distinguish among them lies to key to proper communication with the kid. Make sure not to forget that the next time you are faced with crying or other behavior, the cause for it might be different than what you thought.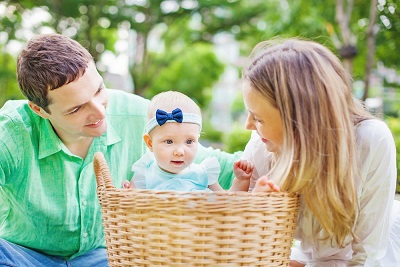 Schedule and plan – a child feels safe and secure when they are able to predict the large and new world around them. What you should do is establish a schedule and stick to it whenever possible. This will help them feel secure and calm, which in turn will reflect positively in their behavior. It can also promote useful skills from young age, such as time management.
Let kids be themselves – clearly, you know what is best for your child, no doubt about that. But sometimes it can could have very positive impact on them when give them the option to choose.
For example, you can let them pick the color of their toothbrush. This will in fact encourage them to regularly brush their teeth, as they had a role in the process.
Another example: you can ask them to handpick the few vegetables you need for dinner. Decision-making is an important trait kids need to develop as early as possible. Be the person that helps this process.

Nothing else compares to parenting. It can be hard and challenging, but also a unique experience to watching your child become a grown up in front of your eyes and with your help.

Bio: Ella is blogger, writer, home décor enthusiast and a mother of two. Aside from her home improvement activities she likes to share her experience about parenting, as well. Find more helpful tips and tricks about your home here: Battersea household clearance