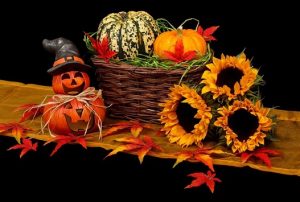 By Dixie Somers — Halloween is a time for tasty treats, costume parties, and frighteningly fun home decorating! This is a time to pull out all the stops when it comes to creepy creativity.
Whether you're getting the house prepped for all the neighborhood trick-or-treaters or you're planning a monster-mash bash, these eerie and exciting decorating tips could be just what you need for haunting Halloween ambiance!
Luminous Milk Jug Ghosts
By simply saving your empty gallon milk jugs you could be on your way to creating a glowing pathway of frightful delight. Make sure to thoroughly rinse out and dry the milk jugs. Then take a black permanent marker and draw some spooky ghost faces on one side of each of your milk jugs. Large, teardrop-shaped eyes and round mouths work great, though you could give a few ghosts a wicked grin just for fun! Make the faces large enough to be seen from the street. Then pop a lit artificial candle inside of each one to make them glow. You can use these boo-tiful luminaries to light up your walkway or porch.
Love My Grands So Much!! <3 <3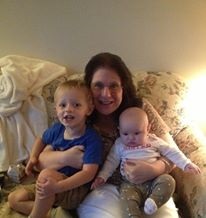 Spooktacular Lollipop Spiders
If you're planning a kids Halloween party, these lollipop and pipe cleaner spiders may be just the right decoration. They can double as a tasty treat! Take a lollipop of any color or size. Then take three black pipe cleaners. Wind the pipe cleaners around the lollipop at the top of the stick right below the candy. Then bend the legs on each side to look like spider legs. You tie these spooky spiders around the top of treat bags or hang them from the ceiling with string.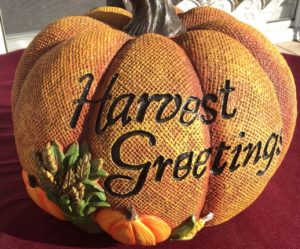 Awesome Autumn Appliques
If you're looking for some cute and classy designs to spruce up your home every Halloween, you could consider adding some of these adorable Autumn-inspired appliques fall-themed throws or pillows. You can store these items away and bring them out each fall to get your home looking especially festive before Halloween. There's a variety of choices available, such as pumpkins, fall leaves, black cats, and ghosts.
Cute or Creepy Window Clings
Depending on your taste, you can purchase window clings that celebrate the fun or the frightening sides of Halloween, or perhaps a little of both.
You can purchase a wide variety of inexpensive Halloween-themed window clings. These would include everything from smiling bats and grinning jack-o-lanterns to dripping, bloody handprints. If you'd rather make your own bloody handprint window decorations, you can use red paint and school glue.
Mummy Door Décor
Take some white streamers and wrap them carefully around your door from top to bottom. Then draw a couple of spooky eyes onto white paper plates. Fasten the plates onto the door so that it looks like they're peeking out from between the layers of white streamers. If you want a more durable mummy door, you could use white tulle fabric instead of streamers. You can even add a patch of black construction paper in the shape of a mouth if you want to get more elaborate with your mummy door decoration.
Hopefully, these ideas give you a head start on making your house look hauntingly-horrific for Halloween!

Wishing Everyone an Awesome Halloween!
The following two tabs change content below.

Tammy Embrich
-- Full time work from home, writer, blogger, Avon representative, and LOVES playing with makeup. She is the proud grandmother of 2 wonderful grand blessings. You can visit Tammy at
MakeUp Products Online
.